Worldwide Business
HIROCHIKU has been expanding its overseas business ahead of other companies, and it has achieved technical tie-ups with many companies since the 1970s, mainly in Europe and the United States.
HIROCHIKU's sales of heat treatment equipment and delivery of plants overseas has extended to 27 countries, including those in Asia, Europe, the Middle East, North America, and Latin America. HIROCHIKU established local subsidiaries in Thailand in 2006 and Indonesia in 2011.
In 2010, HIROCHIKU established a manufacturing base in China, and it has been expanding the delivery of products to various manufacturers, including leading Japanese automobile and motorcycle manufacturers with factories overseas.
Plant construction and operation advisory services
Brazil
Germany
South Korea
China
Indonesia
Vietnam
Taiwan
Qatar
Libya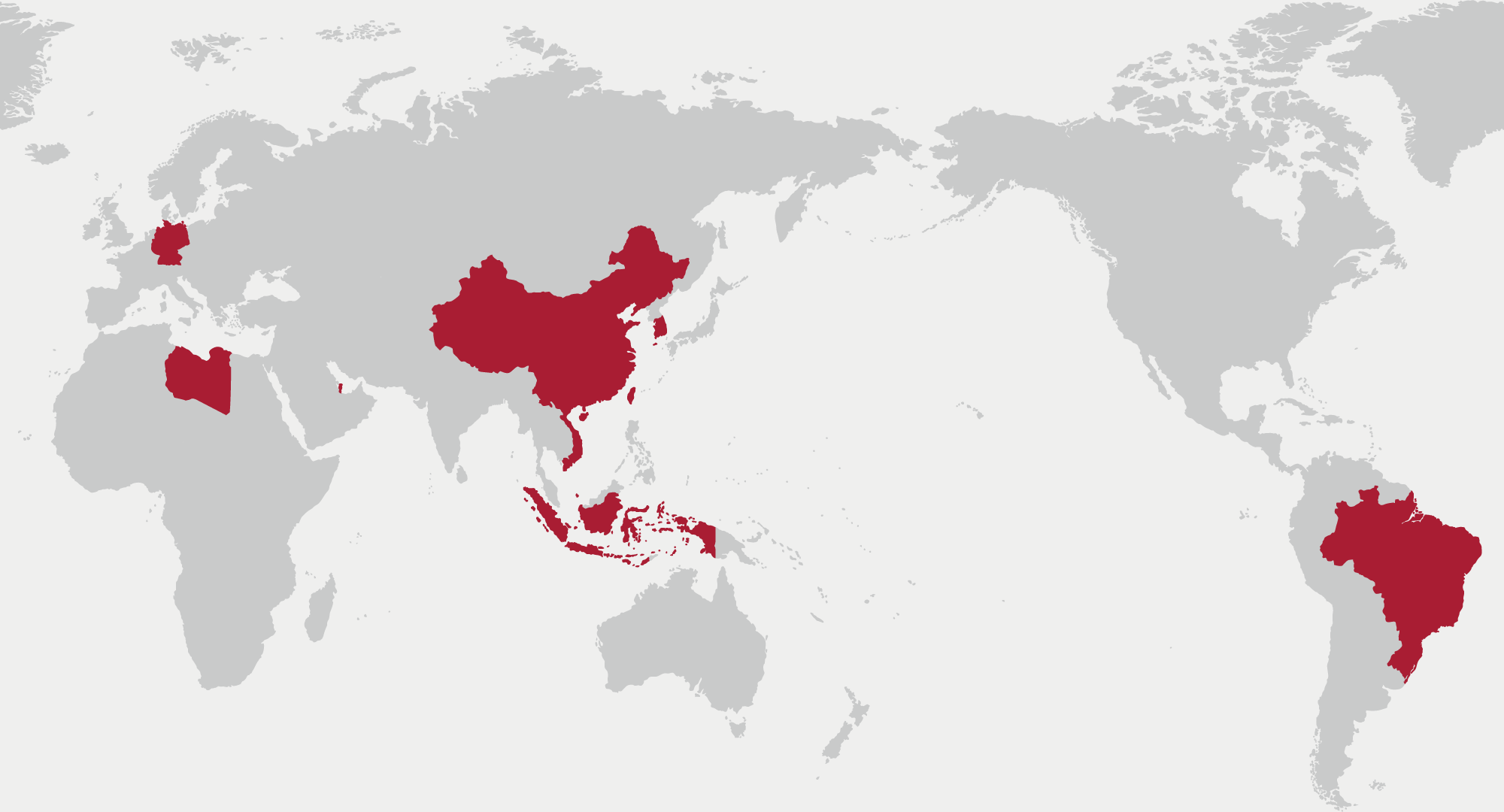 Sales and maintenance of melting furnaces, dosing furnaces, and heat treatment equipment for die-casting use
Thailand
Indonesia
Malaysia
Vietnam
China
Taiwan
U.S.A.
Mexico
India
Pakistan
Philippines
Brazil
Spain
Singapore
New Zealand
Bangladesh
Myanmar
Russia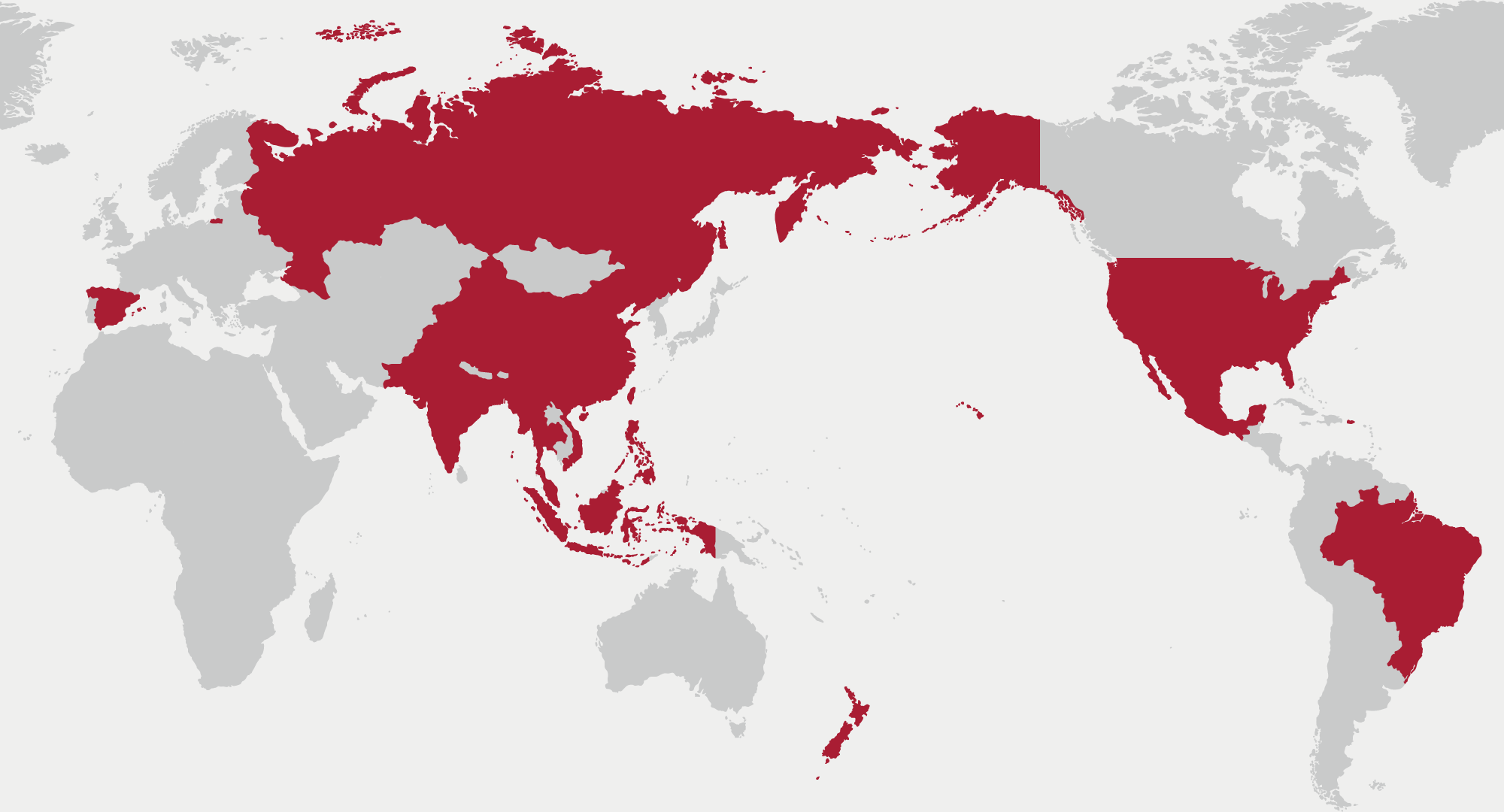 Sales and maintenance of heat treatment equipment for advanced material development
South Korea
China
U.S.A.
Thailand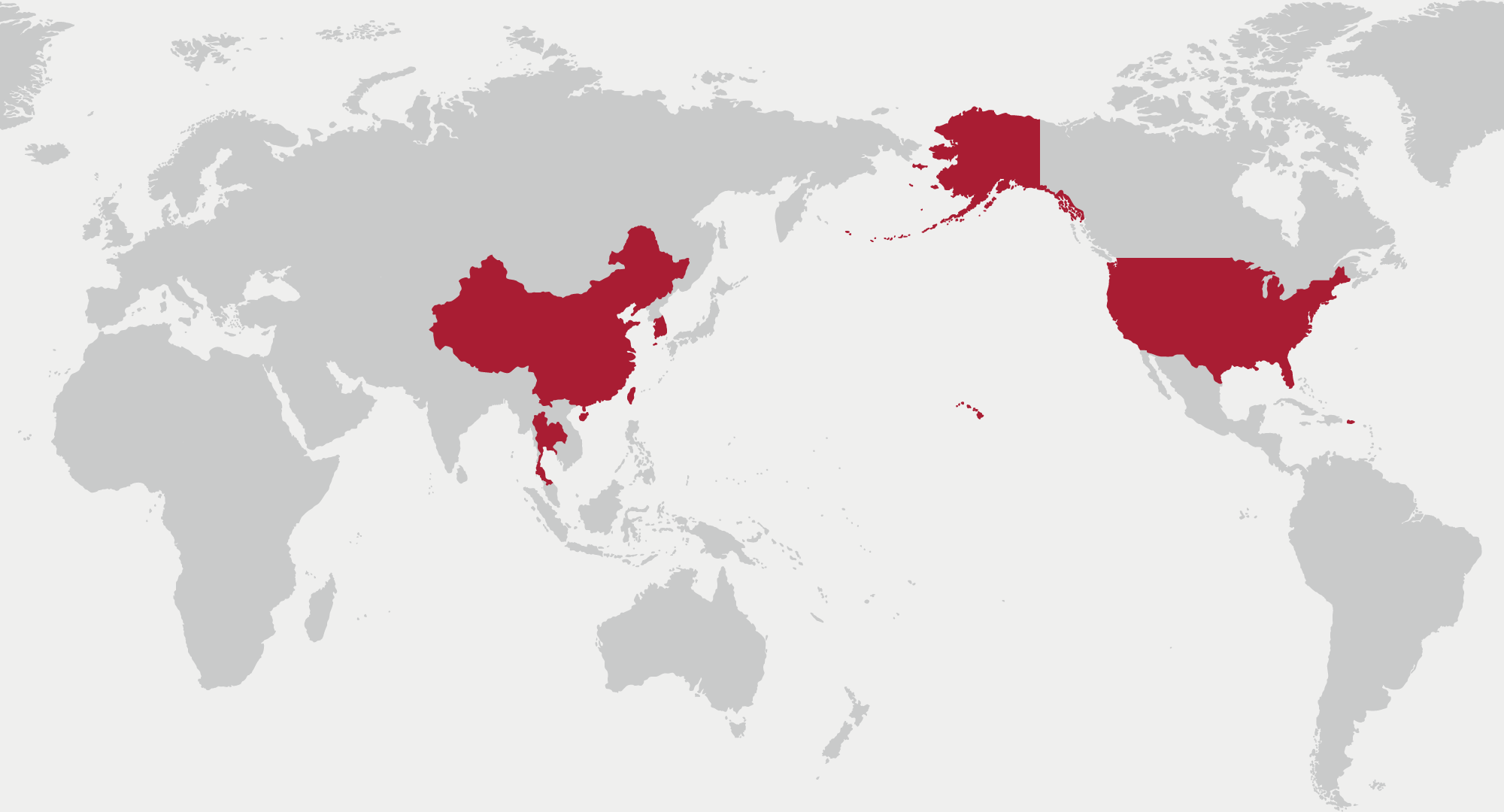 Sales and maintenance of heat treatment equipment for steel and non-ferrous metals
Thailand
Indonesia
Malaysia
Singapore
Philippines
Vietnam
China
Taiwan
South Korea
Pakistan
Sri Lanka
Bangladesh
Iran
Kazakhstan
U.S.A.
Canada
Mexico
Brazil
Russia
Ukraine
India
PROJECT
Die-cast Plant
in Thailand
The Holimesy Contributes to The Startup of Manufacturing Bases in Thailand in Response to Requests from Japanese-Affiliated Companies.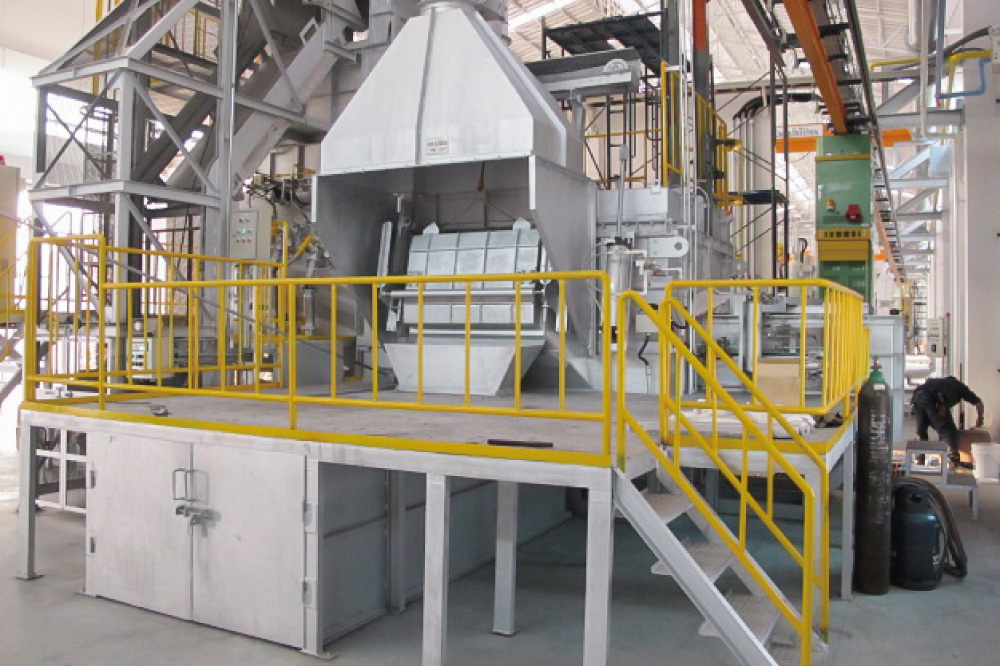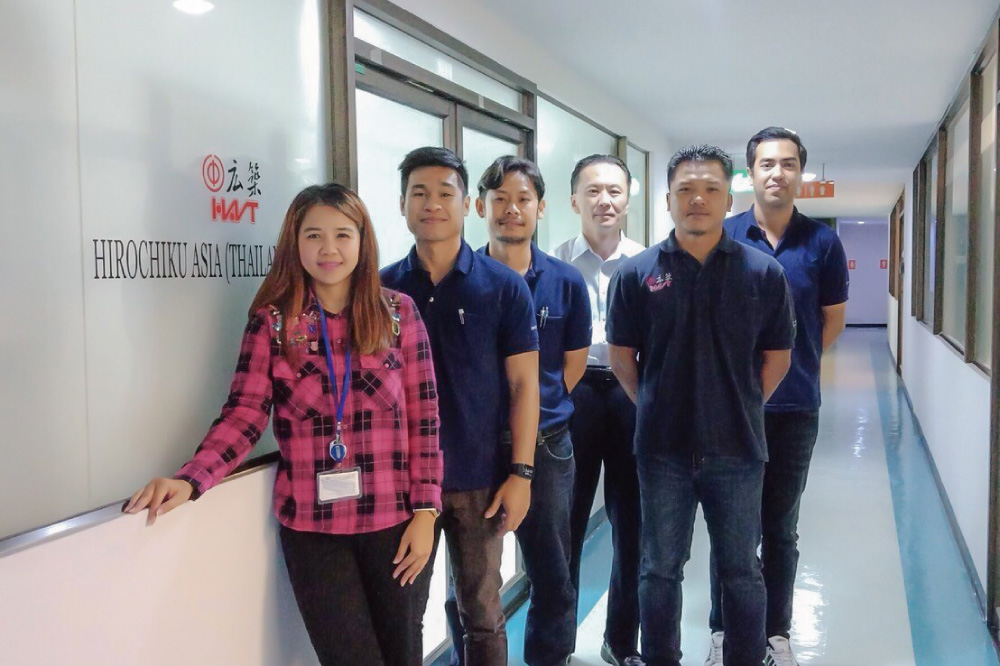 Business Contents
HIROCHIKU participated in a project to establish a production base in Thailand for a four-wheeled component manufacturer with excellent vacuum die-casting technology to make high-quality die-castings, and contributed to the construction of the efficient casting factory.
Technology
HIROCHIKU has adopted a carrier system that connects a central melting furnace and a dosing furnaces with an automatic melt distribution device, and HIROCHIKU's high-quality of molten metal has realized the production of high value-added die-cast products.
Scale
| | |
| --- | --- |
| 2000kg/h | One central melting furnace |
| 300kg/h | Two dosing melting furnaces |
| C-930 | Five dosing furnaces |
| C-695 | One dosing furnace |
| CARRIER-80 | One set of automatic melt distribution equipment |
HIROCHIKU's technicians in Japan and overseas HIROCHIKU-affiliated companies globally follow up on overseas production bases.
With HIROCHIKU's long years of thermal technology and abundant die-casting factory planning, HIROCHIKU strongly supports users' overseas expansion.
PROJECT
ITO Sintering Plant
in U.S.A.
A Sintering Furnace Development Project That Can Support the Development and Production of cylindrical indium tin oxide (ITO) targets.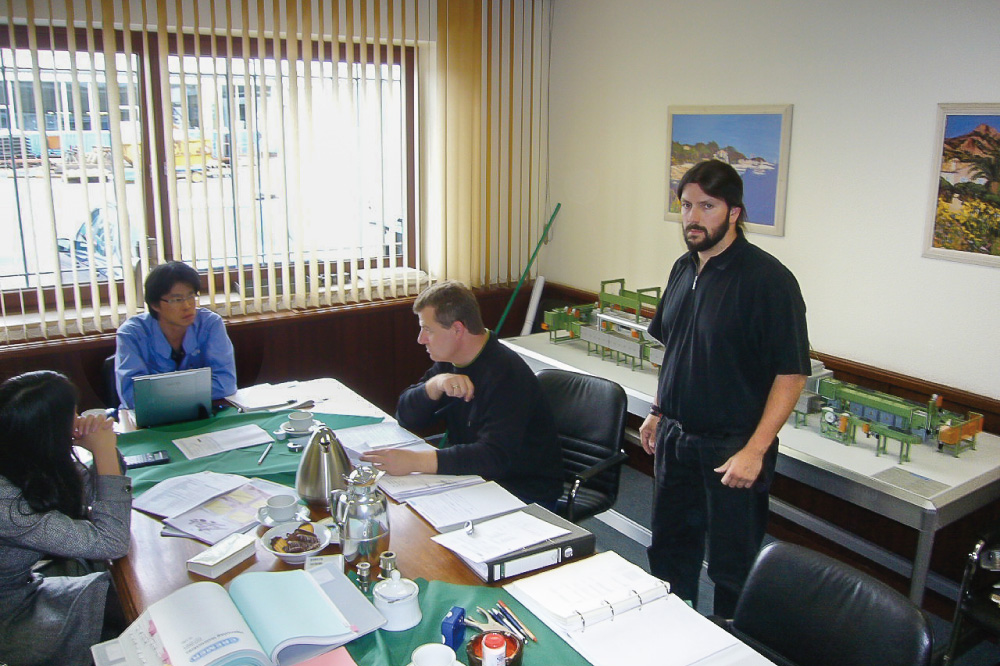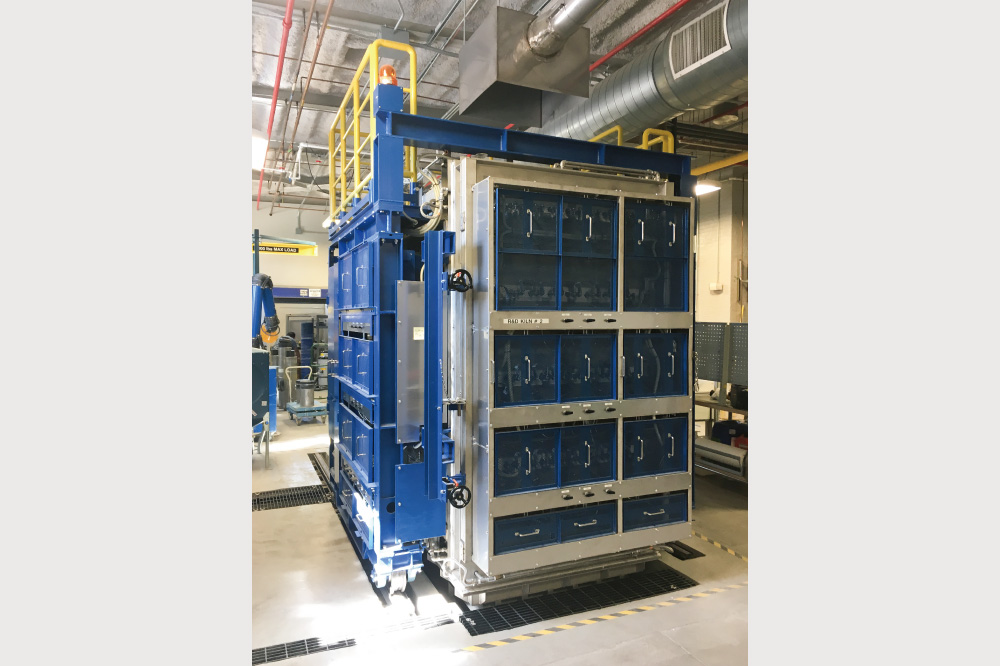 Business Contents
An ITO target is used for liquid crystal panels. The target shape is shifting from a conventional plate shape to a cylindrical shape. A new type of sintering furnace has been developed to follow the shape and specifications.
Technology
To realize the baking of an ITO target without distorting and deteriorating the performance of the processed material, HIROCHIKU has created a sintering furnace for ITO targets in a completely new figure, regardless of past track records.
HIROCHIKU offers the advantages of required specifications, performance, and equipment reliability, with its unique AdvanHeat technology, to which overseas equipment manufacturers cannot respond.
HIROCHIKU ensures high-temperature, high-pressure, and high-vacuum performance! In the development of new materials, HIROCHIKU provides equipment to which no other manufacturer can hold a candle.
PROJECT
"Thermal" Spreads
in Asia
Enables Programming of Quality. Thermal Equipment that can Smoothly Perform High-Quality Heat Treatment Is Popular in Southeast Asia.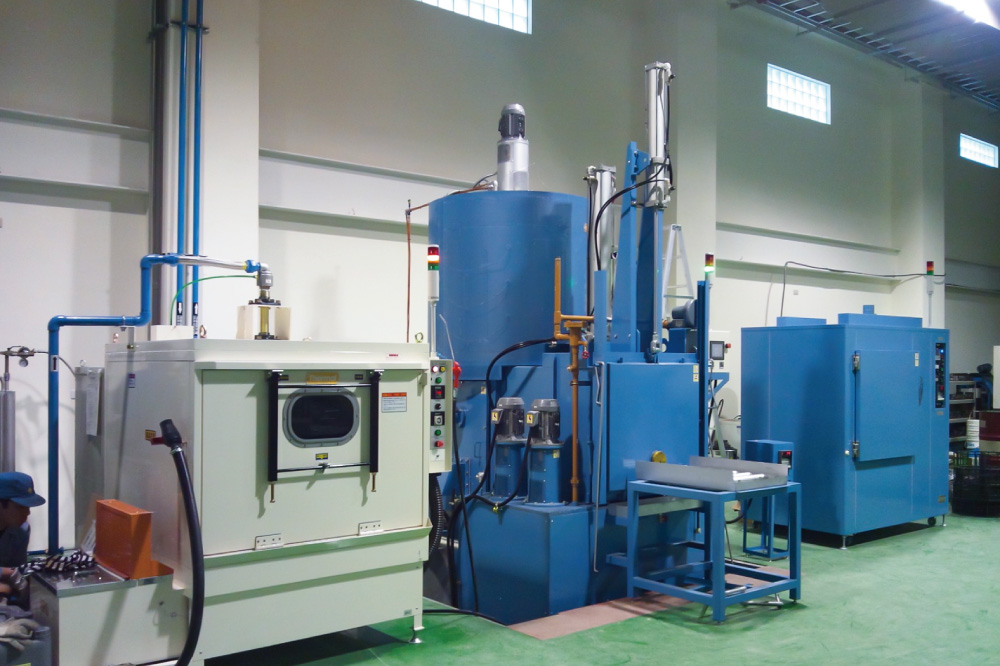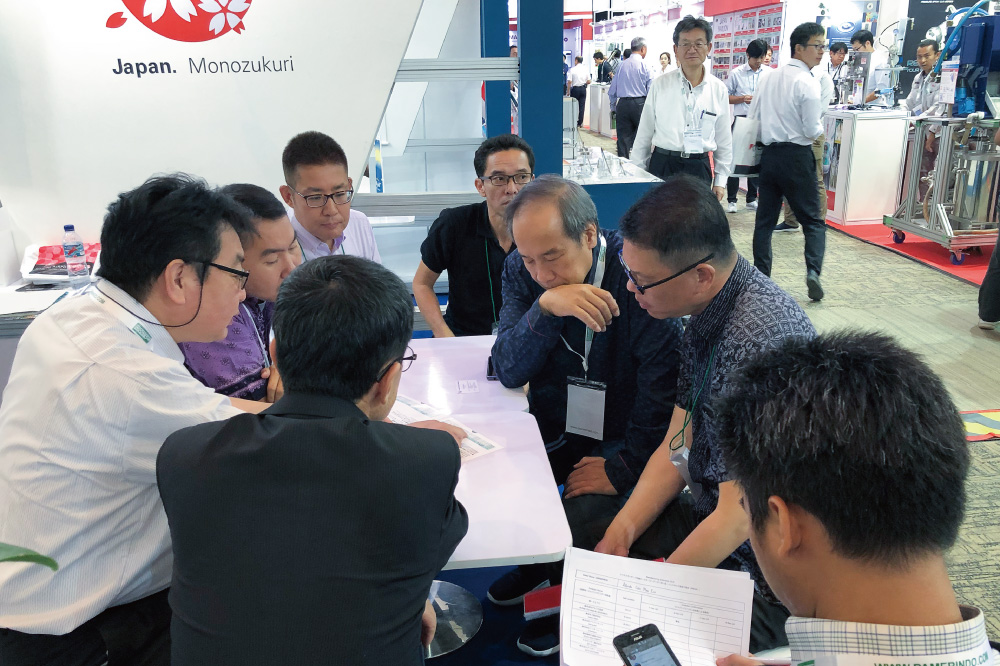 Business Contents
The quenching of heat-treated steel (particularly molds and jigs) has become the mainstream of expensive vacuum furnaces worldwide.
However, thermal equipment has been selected in the industry where heat treatment under various conditions is performed in small-lot production of many kinds, such as mold and parts processing industries in Southeast Asia, where the product cycle and response times are fast.
Technology
HIROCHIKU's thermal products perform both oil quenching and gas atmosphere quenching, and are compatible with high-temperature quenched steel grades. The products are specialized for atmosphere heating instead of a vacuum, so they are inexpensive. Besides, HIROCHIKU has a program that allows even inexperienced workers to perform heat treatment, and high-quality heat treatment can be achieved with confidence overseas.
There are not many examples of thermal-like equipment overseas, and HIROCHIKU has received many inquiries, mainly from Southeast Asia following exhibitions, and sales performance abroad has rapidly increased.