The Holimesy Supports the Die-Casting Industry
HIROCHIKU mainly designs, manufactures, and installs aluminum, zinc, and copper melting furnaces, molten metal transport equipment, and dosing furnaces.
Furthermore, HIROCHIKU offers total support, ranging from factory layout design to operations, for the realization of the factory automation and energy saving of die-casting production lines.
Equipment Introduction
Proposal for Factory Layout Plan
Projects in Progress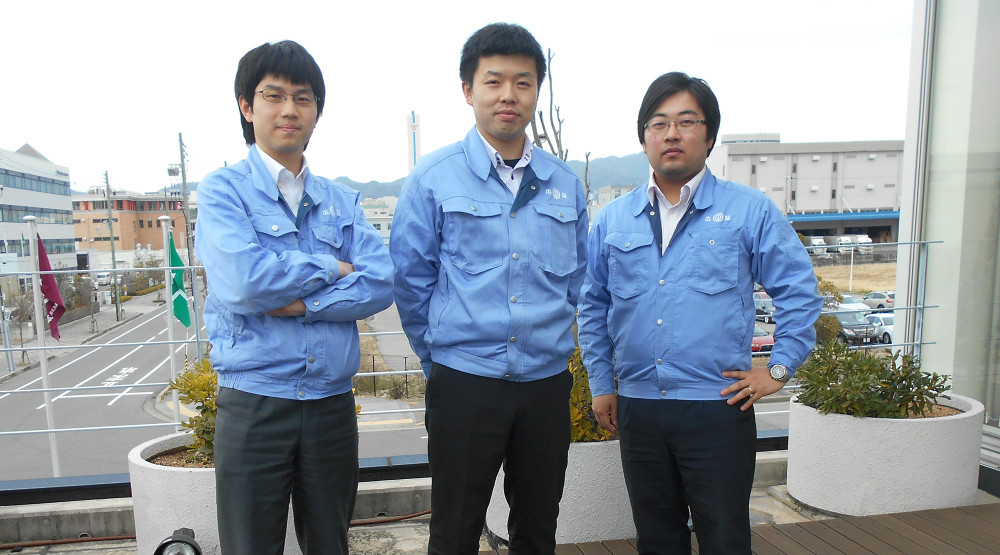 In Order to Realize an Efficient Die-Casting Production Line

Development of an Automatic Aluminum Melt-Supply Carriage

HIROCHIKU has been working on quality improvements in molten metal, factory automation of molten metal transportation, and environmental improvements in foundries for the non-ferrous (Al/Zn) industry. As a part of this work, HIROCHIKU has developed automatic aluminum melt-supply carriage that can safely transport large amounts of molten metal.

HIROCHIKU began work on the development of an unmanned and safe automatic aluminum melt-supply carriage in 2016 and delivered the first unit in 2018. By automatically detecting the remaining molten metal and pressurization control, it realized the safe and appropriate automatic distribution of molten metal.

Many development staff members spent time establishing this system, and its quality and labor-saving performance have been highly evaluated. Currently, HIROCHIKU's development project is going even further.

HIROCHIKU continues its current work on system improvements to make it simpler to introduce this system to existing factories, to increase the speed and extend the life of automatic aluminum melt-supply carriage and to implement global expansion.
World Strategy
Aluminum and Non-Ferrous Metal Equipment
Overseas Delivery Records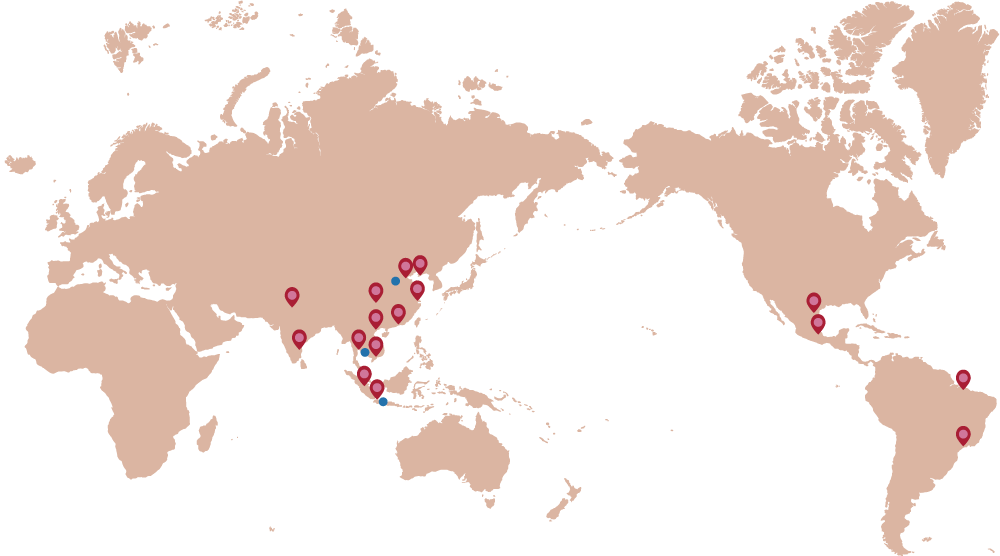 The system has been delivered to 21 countries in Asia, North America, and South America.
When establishing a Japanese-affiliated casting plant overseas, HIROCHIKU participated in the project from the planning stage and provided the complete layout and casting equipment tailored to the user's needs.
HIROCHIKU also partners with overseas affiliates and factories to manufacture melting furnaces, automatic aluminum melt-supply equipment and to dosing furnaces.
(

●

:Indonesia, Thailand, and China)
Main Delivery Cities

| | |
| --- | --- |
| China | Tianjin, Chongqing, Dalian, Shanghai, and Shenzhen |
| Vietnam | Hanoi and Ho Chi Minh City |
| Thailand | Bangkok and Chiang Mai |
| India | New Delhi and Chennai |
| Indonesia | Jakarta and Sumatra |
| Brazil | Manaus and Sao Paulo |
| Mexico | Mexico City and Monterrey |
Main Industry
Manufacture of Motorcycles and Automobiles
Manufacture of Equipment Related to Motorcycles and Automobiles
Computer and Air Conditioners
Manufacture of Home Appliances
Manufacture of Pneumatic and Hydraulic Equipment
Manufacture of Electric Motors and Compressors
Manufacture of Equipment and Machinery
Manufacture of Other Cast Aluminum Products