Proper maintenance is essential for production equipment
that operates under harsh conditions
We maintain and operate (on a contractual basis) industrial furnaces.
Armed with technologies developed over 50 years, we help numerous steelmaking companies, including Nippon Steel Corporation, improve safety, quality, and productivity while lowering costs.
We provide optimal maintenance services to customers, including both online and offline work.
Online Work

Maintenance can be performed while production equipment continues to operate. Our hot repair and furnace operation services make continuous operation possible.

Offline Work

Equipment is removed and repaired off-site. By utilizing substitute equipment while the original equipment is being repaired, this approach makes continuous operation possible.
Projects in Progress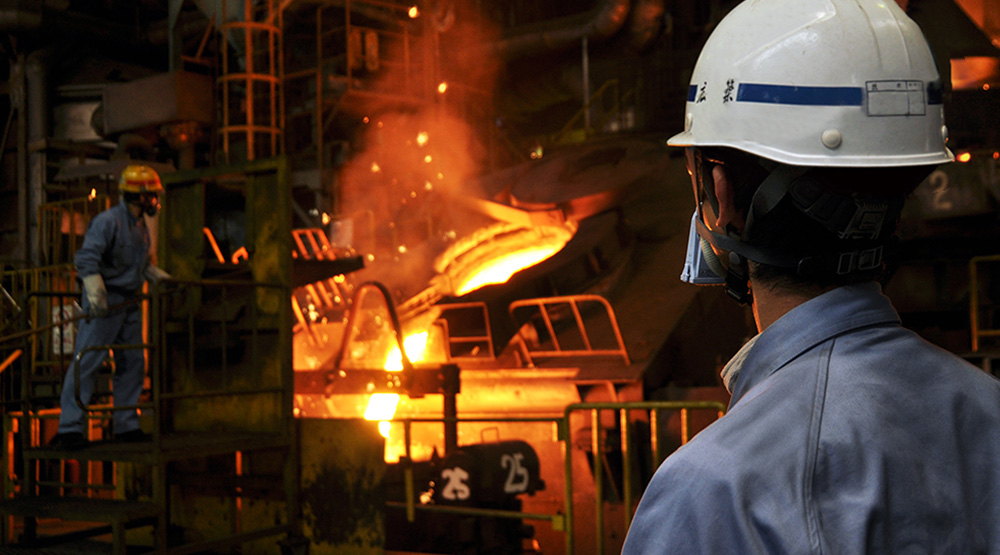 Embracing the Challenge of Improving Productivity

There's No Limit to the Improvements and Creative Enhancements That Can Be Made in The Course of Daily Operations by Means of a Site-Focused Approach.

HIROCHIKU's support operations team does more than just operate equipment entrusted to us by customers... we believe our team's value lies in offering service that's a step ahead. Here's how our team is working to improve productivity at customers' plants.

Project 1

We offered numerous problem-solving proposals from a contractor perspective and established structures to perform work safely in a short period of time as part of a project involving the replacement of about 40 tons of hot equipment (furnace shell and refractory materials) to increase the service life of a large furnace.

Project 2

We delivered a productivity improvement of about 10% by increasing billet dimensions (to about 1 ton) and expanding the width of a heating furnace (by means of limited alterations to the furnace's refractory material lining).

Project 3

We helped the customer improve productivity by installing a tundish stopper to streamline the casting process.
Main Industry
Steel
Steelmaking
Cast Iron Pipe
Ceramics