Bringing Passion and Enthusiasm
to the Future of Materials AdvanHeat
HIROCHIKU draws on thermal and other state-of-the-art technologies developed over the years since its founding to propose production processes that have been optimized to meet customers' needs and to design and manufacture heat treatment systems.
By augmenting our long track record of successful projects and ceaseless in-house technological R&D with new overseas technologies, we're able to propose a broad range of technologies encompassing everything from research to manufacture in the area of new materials.
Typical Examples of New Material Development
ITO for thin panels; semiconductor circuit boards; polycrystalline silicon (for solar panels); light-emitting diodes; fluorescent materials; piezoelectric elements and capacitors; quartz glass; lithium-ion batteries and fuel cells; activated charcoal, tyranno fiber, and carbon nanotubes (CNT); catalysts; precious metal refining and recycling (platforms); artificial bone; powder metallurgy (PM) and metal injection molding (MIM); super-hard and magnetic materials
Projects in Progress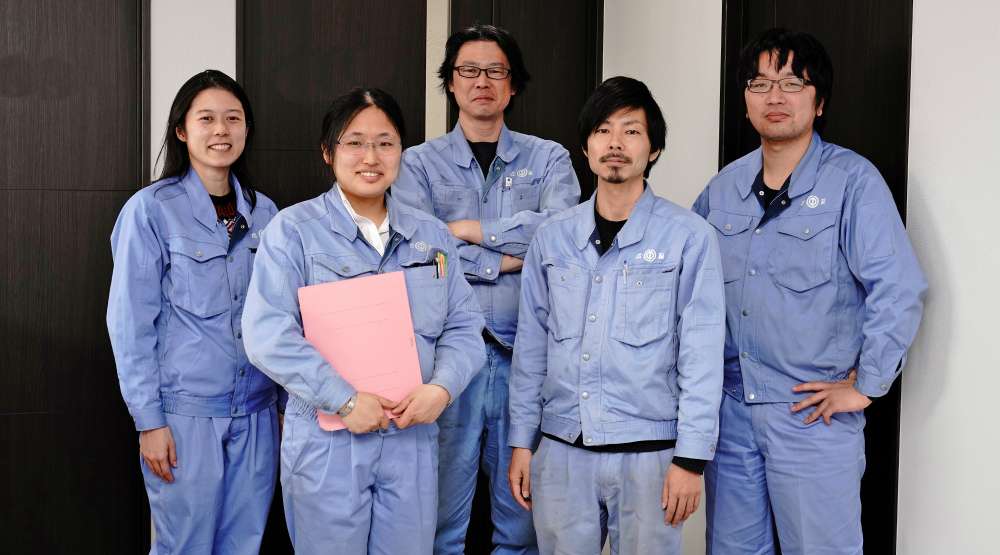 Supporting Operations at a Plant That Manufactures LCD Panels
for Use in the World's TVs and Smartphones Developing a Sintering Furnace for ITO (Transparent Conductive Film) for Thin-Film Panels
LCD panels use transparent, highly conductive electrodes made from a material known as ITO. ITO sintering furnaces, which are used to sinter spattering targets, must deliver heat in a precise manner.
HIROCHIKU began developing an ITO sintering furnace around 1988, and our track record of deliveries has grown steadily since.
The team succeeded in developing technology capable of precisely creating and controlling temperature distribution in a high-temperature atmosphere.
More recently, the team has come together to meet customers' needs for demanding specifications, for example by developing larger furnaces to accommodate significantly higher treatment volumes and by developing equipment that differs completely from previous designs in terms of shape. Team members continually embrace technological challenges, for example by striving to increase equipment durability.
Hirochiku ITO sintering furnaces help underpin production of the world's TVs and smartphones.
World Strategy
New Material Development Equipment
Overseas Delivery Records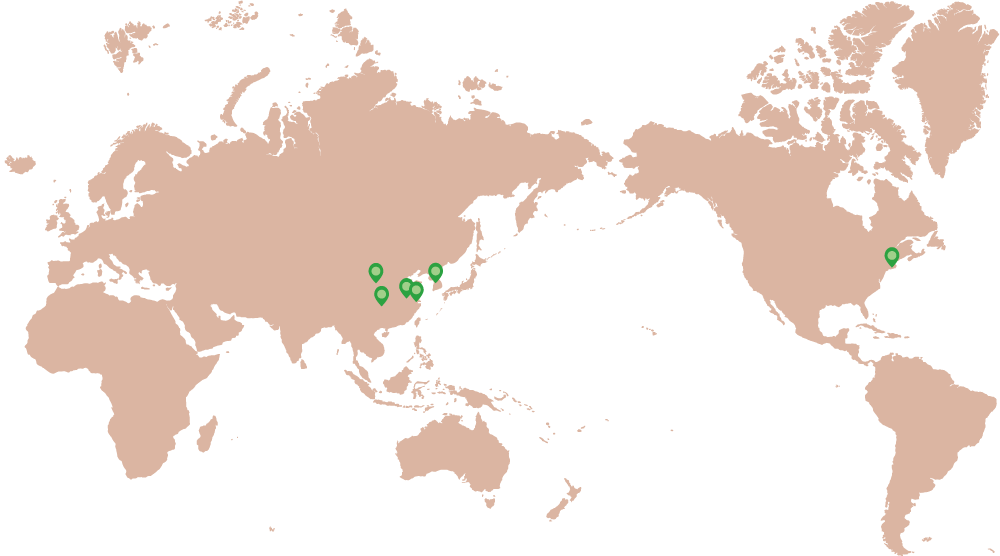 We've delivered systems to customers in China, South Korea, Thailand, and the U.S.A.
The number of inquiries from overseas research and manufacturing facilities has been growing, as has our track record of deliveries.
Main Delivery Cities

| | |
| --- | --- |
| South Korea | Inchon, Gumi, Gunsan, Jeonju |
| China | Ningxia, Zhuzhou, Jiaxing, Wuhu |
| Thailand | Chonburi |
| U.S.A. | Rhode Island |
Main Industry
Electronic Components and Semiconductors
Solar Panels
Ferromagnetic Materials and Hydrogen Adsorption
Wiring
Fuel Cells
Lithium-Ion Batteries
Pharmaceuticals
Optical Devices
Catalysts
Abrasives
Super-High-Purity Refining
Recycling
Material and Raw Material Manufacturing
Space Development
Government and University Labs