A Long Track Record of Metal Thermal Treatment
Achieved Introductions: Over 6,000 Units /
Extensive Lineup of Equiments /
Trust and Experience

offers various heat treatment equipment and devices.
Steel heat treatment devices
Surface heat treatment (carburizing and nitriding) equipment
Non-ferrous metal heat treatment equipment
Bright heat treatment equipment using hydrogen ambience for mass production
Small-lot small quantitiy production equipment
Recommended Thermal Standard Series of Heat Treatment
A standard series that demonstrates its performance in the basic heat treatment of mold jigs and tools at production sites.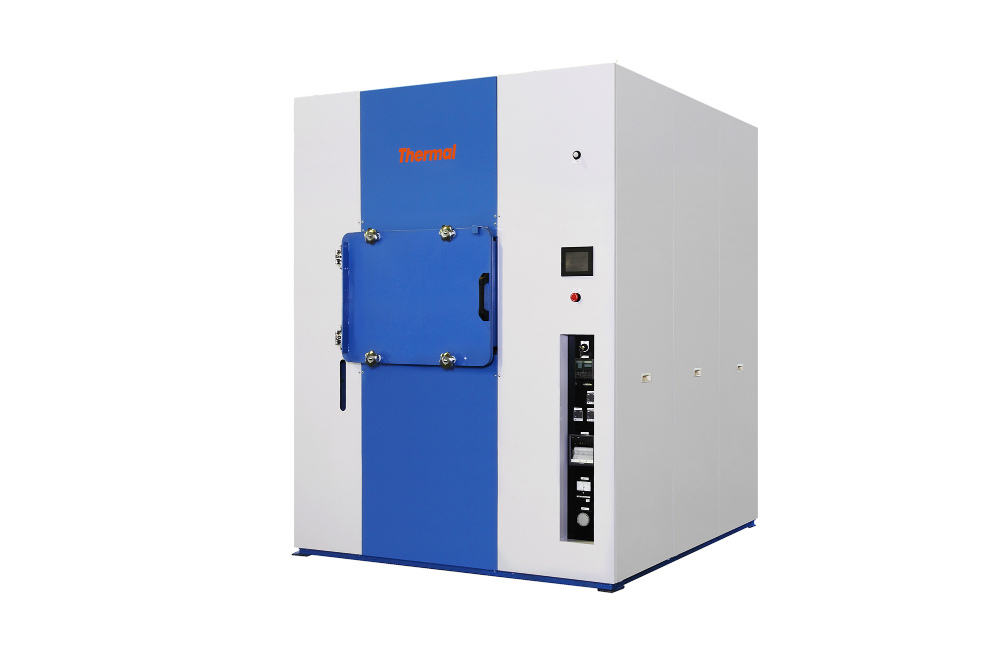 Multi-Function Heat Treatment Equipment
Both oil cooling and air cooling by the single unit:
Multi-function heat treatment furnace (SAM)
A standard series that demonstrates its performance in mass production heat treatment at parts production sites.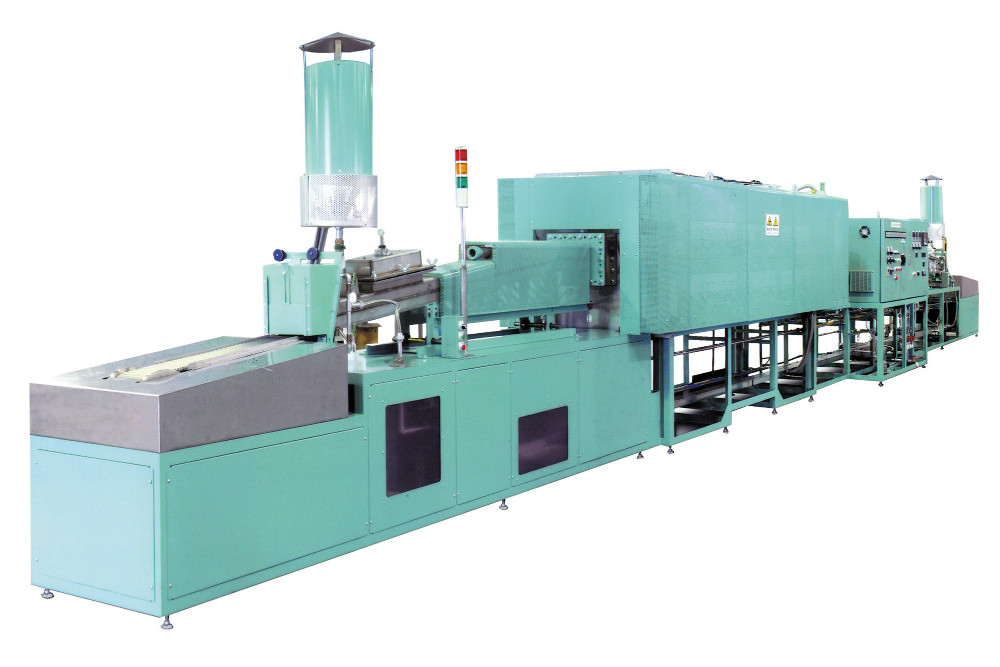 Bright Heat Treatment
Equipment
Continuous bright heat treatment furnace using hydrogen gas(BCE Series)
A standard series that demonstrates its performance in the heat treatment of tiny electronic components to large materials at non-ferrous metal production sites.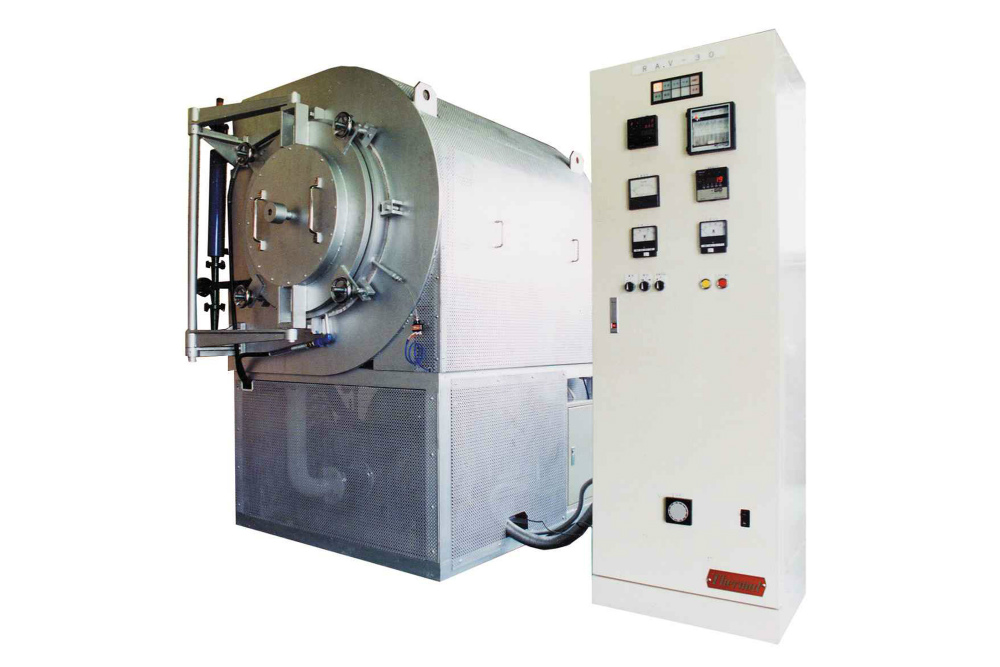 Non-Ferrous Metal Heat Treatment Equipment
Furnace for Non-Ferrous Metals(RAV and PMR)
Heat Treatment Services
Various services related to heat treatment, including equipment maintenance, technical consultation, seminars, and troubleshooting.
Thermal's Heat Treatment
A variety of Processed Objects (Representative Examples) of Heat Treatment and Technical Description/Spec Data
Flow of Introduction
The flow of the introduction of metal heat treatment equipment is shown here. Use the flow for your reference to the introduction procedure, sample test, etc.
Projects in Progress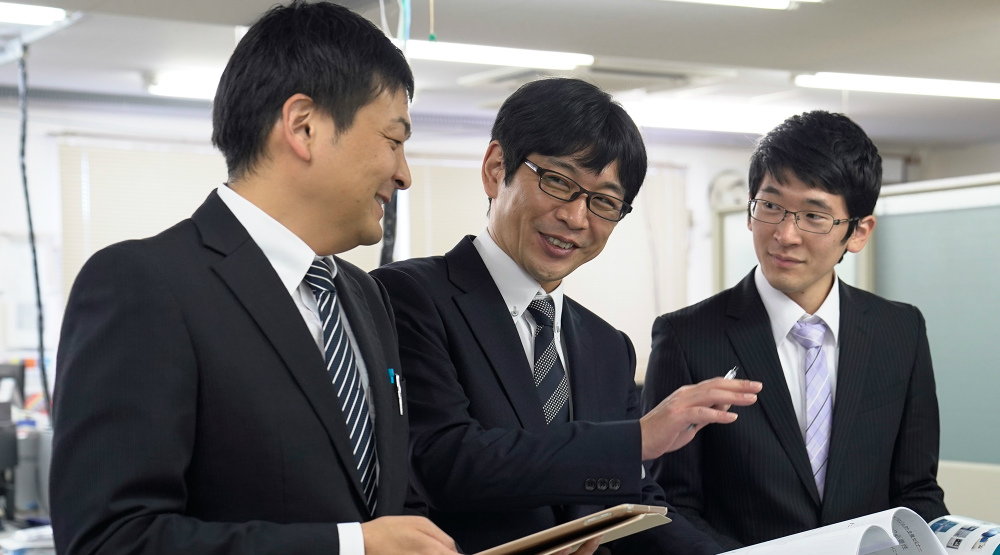 ― Heat Treatment Equipment Supporting Small and Medium-sized Enterprises' Production Sites ― HIROCHIKU Offers Its Optimal Heat Treatment Methods and Know-how.
The main customers of HIROCHIKU's Thermal-brand equipment are small and medium-sized manufacturing companies and the parts divisions of manufacturers. Hirochiku has installed heat treatment equipment at sites that support Japan's strengths. The cumulative number of vehicles in 47 prefectures in Japan has reached about 6,000.
HIROCHIKU does not just sell equipment, but also sells optimal heat treatment services and know-how. HIROCHIKU's technical salespeople guide you.
Depending on the required specifications, it is possible to customize the equipment jointly with the customer.
HIROCHIKU verifies the specifications by sample testing before introducing the specifications.
HIROCHIKU holds heat treatment workshops for customers' supervisory staff.
HIROCHIKU dispatches instructors for heat treatment courses to industrial technology centers nationwide.
We are happy to provide customers with the necessary support for overseas production bases.
We provide our customers with our knowledge and know-how of heat treatment. Furthermore, we offer those of the functions of the equipment. The high quality of customer products is what HIROCHIKU's Thermal-series salespeople want to ensure.
World Strategy
Metal Heat Treatment Equipment
Overseas Delivery Records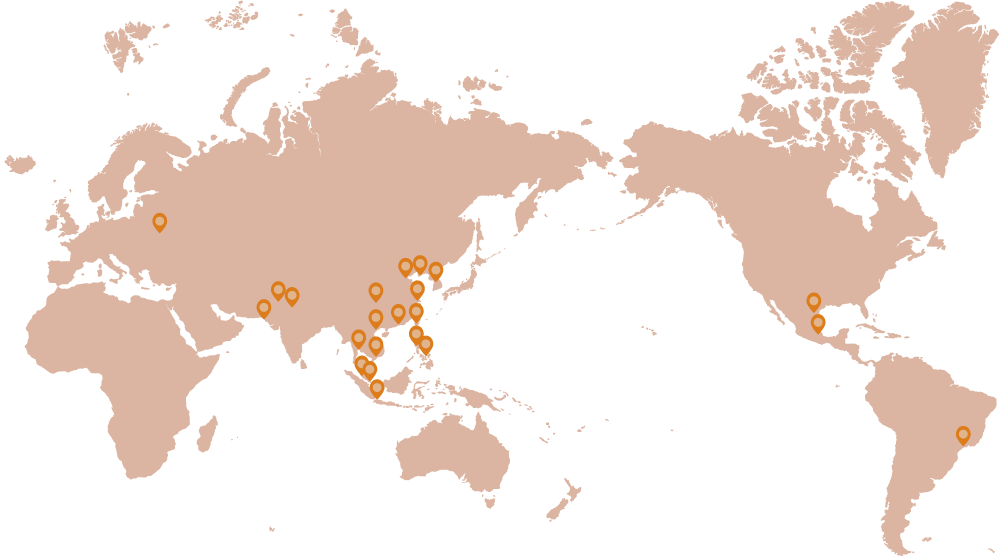 HIROCHIKU has delivery track records for more than 20 countries, mainly in Asia.
HIROCHIKU has delivered a large number of heat treatment equipment, serving as a base for shaped materials that match user needs, for the startup of Japanese manufacturing plants overseas.
Recently, HIROCHIKU's product delivery to local overseas companies, as well as Japanese-affiliated companies, has been increasing. In particular, for Southeast Asian countries that have not focused on the molding industry until now, HIROCHIKU's heat treatment equipment has become indispensable.
We have a base in Vietnam for sales activities in Southeast Asia and follow-up after introduction.
(

●

:Vietnam)
Main Delivery Cities

| | |
| --- | --- |
| China | Tianjin, Chongqing, Dalian, Shanghai, and Shenzhen |
| Taiwan | Taipei and Kaosun |
| South Korea | Seoul and Busan |
| Vietnam | Hanoi and Ho Chi Minh City |
| Thailand | Bangkok and Chiang Mai |
| India | Dehli |
| Indonesia | Jakarta |
| Malaysia | Kuala Lumpur, Johor Bahru and Penang Island |
| Philippines | Manila and Cebu |
| Pakistan | Karachi and Lahore |
| Ukrine | Kiev |
| Brazil | Sao Paulo |
| Mexico | Mexico City and Monterrey |
Main Industry
Manufacture of Motorcycles and Automobiles
Manufacture of Equipment Related to Motorcycles and Automobiles
Manufacturing of electrical and electronic products (PCs, air conditioners, and home appliances)
Metal products manufacturing
Metal heat treatment industry
Precision equipment manufacturing
Machine tool manufacturing
Equipment machine manufacturing
Construction material manufacturing
Technical high schools, universities, other schools, research institutions, and research institutes