Recommended Thermal Standard Series of
Heat Treatment
Continuous Bright Heat Treatment Furnace
Using Hydrogen Gas
BCE Series
Treating stainless steel in reducing atmosphere (hydrogen, hydrogen and nitrogen, ammonia decomposition gas) reduces any oxides on the surface, achieving a bright (glittery silver white) treatment.
HIROCHIKU's BCE series continuous furnaces for bright treatment have been installed on many sites both in Japan and overseas.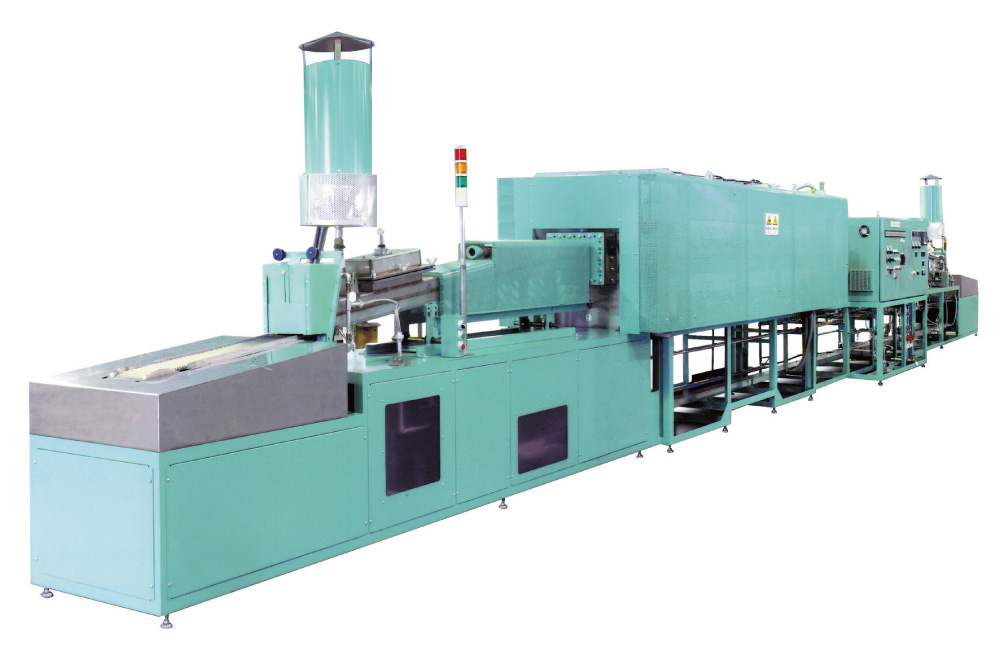 Target Works (Typical Examples)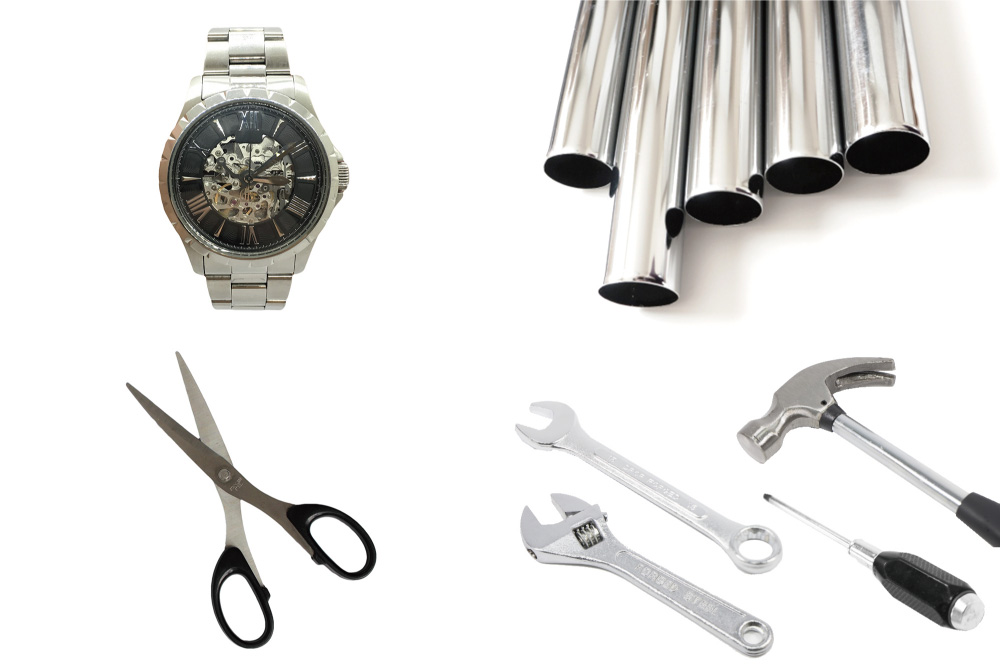 Heat Treatment Methods
Annealing, solution heat treatment, quenching and brazing
Examples
Transportation

Pipes for automobile components, automobile parts, disc brakes, bellows, pressed parts

Construction

Flexible pipes (gas and water pipes), stainless steel pipes, building reinforcement parts

Cutting tools

Medical devices, tableware, kitchen knives, scissors, tools

Equipment

Heat exchangers, hydraulic equipment, gas appliances, farm equipment parts

Precision parts

Watch bands and parts, IT device parts, jewelry
Features
Works to be treated are continuously transported on belt conveyors so that they can be fed to the next process without a break.
Although hydrogen-based gases are used, a safety device is incorporated to ensure safe operation.
The more than 300 continuous furnaces that have been installed on sites in Japan and overseas demonstrate reliability.
Services
A gas analysis system and alarm system are ready as options to enable stable bright treatment at all times.
For parts that require quick cooling, a hydrogen gas circulation type cooling system can be installed in the cooling zone.
Shape
Since the straight type for long objects (such as pipes and round bars) has a straight structure from the inlet to the outlet, providing a long replacement section from the inlet to the heating area ensures stable replacement between air and hydrogen in the treatment pipe, enabling extremely long objects of all lengths to be processed.
The humpback type for pressed parts and small parts has an inclined inlet and outlet, reducing atmospheric gas consumption while maintaining a stable furnace atmosphere. Works to be treated are placed on the belt conveyor, which transports them at a constant speed. The belt passes the preheating (replacement), heating and cooling zones before reaching the outlet with the cooled works on it.
Recommended Standard Series of Thermal