The Steelmaking Plant Division supports the operations of our customers at many steel plants,
including at Nippon Steel Corporation's Setouchi Works Hirohata area.
Features
We are Skilled at Preventing Molten Iron Leakage
We carefully stack the refractory bricks in furnaces meticulously, based on our expertise. By installing them accurately within the specified tolerance limits, no molten steel leaks out.
We are also Skilled at Extending the Life of Refractories during Hot Processing
We undertake repairs for high-temperature furnace refractories containing molten steel and replace the entire iron shell in a highly skilled manner.
We have Proven Our Mettle in Adjusting Molten Iron Solidifying Equipment within a Tolerance of ±0.2 mm
We have extensive experience in the maintenance of finishing mold segments within specified dimensions for continuous casting.
Online Work
Maintenance of Converters, Electric Furnaces, Tundishes (TDs), Hot Metal Pots, and Hot Metal Pots, along with Involved Crane Operation Work.
(Refractory Spraying, Spraying, Slag Coating, Functional Refractory Replacement, and Refractory Residual Measurement)
Offline Work
Servicing, Mold Maintenance, and Segment Maintenance (Refractory Building Repairs and Mechanical Equipment Maintenance) of Converters, Electric Furnaces, TDs, Hot Metal ladles, Molten Steel Ladles, Ruhrstahl-Heraeus (RH) Refining, Composition Adjustment by Sealed Argon Bubbling (CAS), Ladle Secondary Refining Lances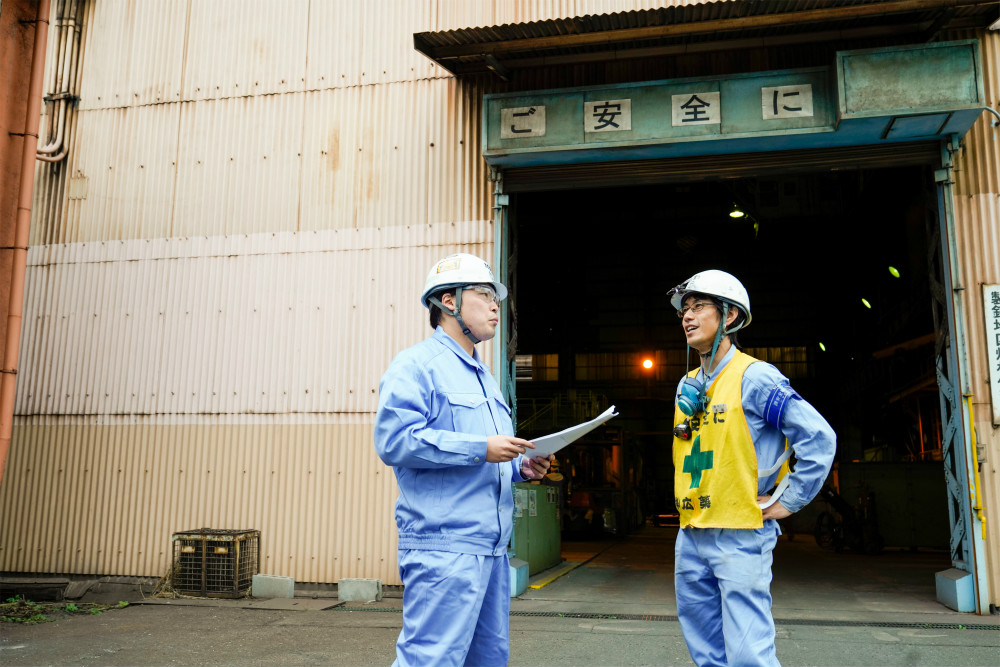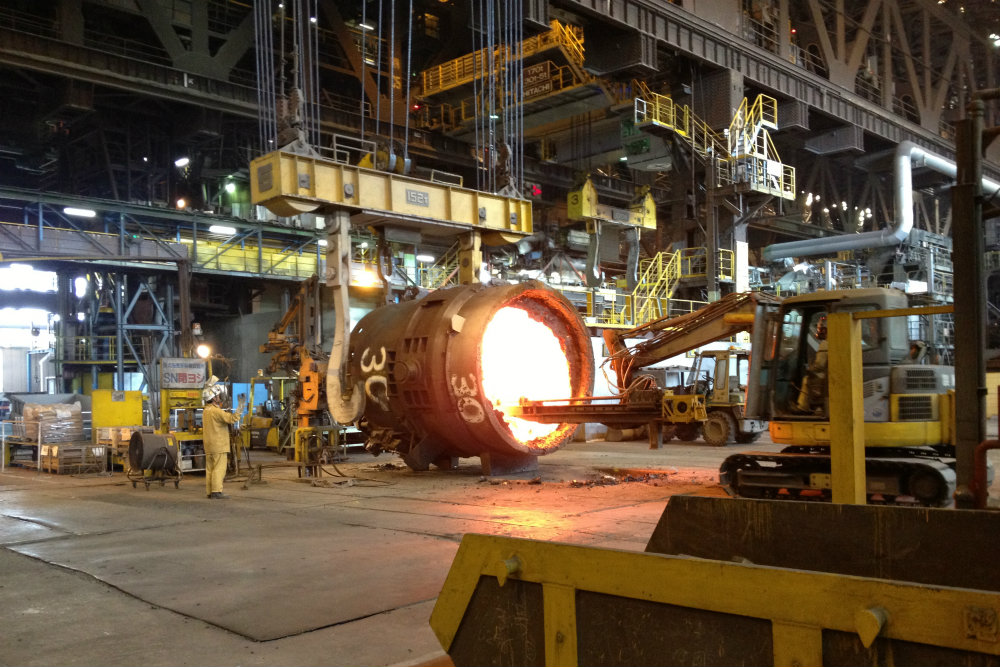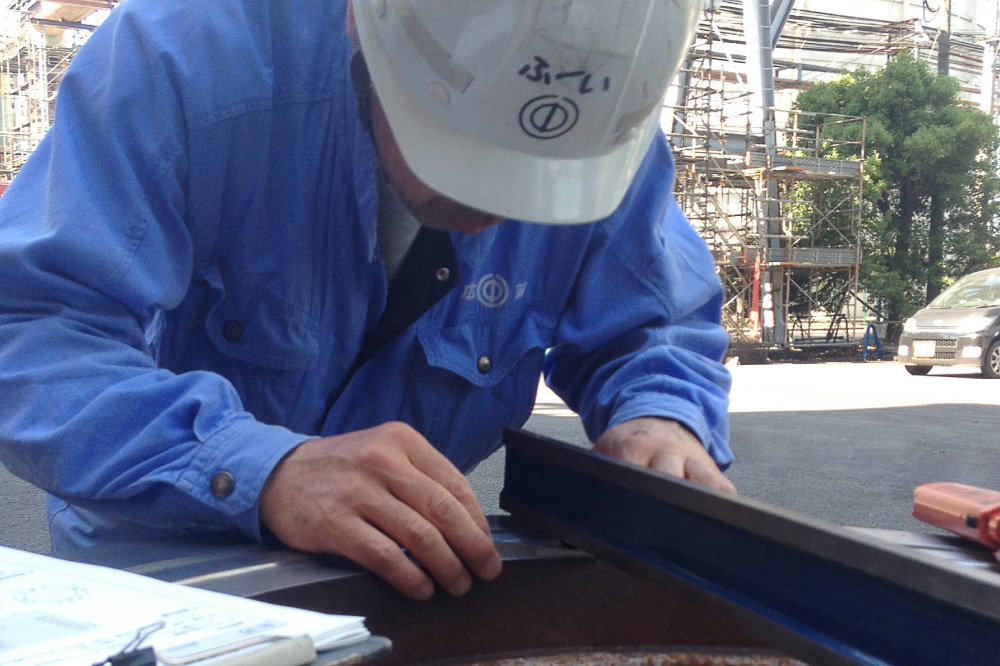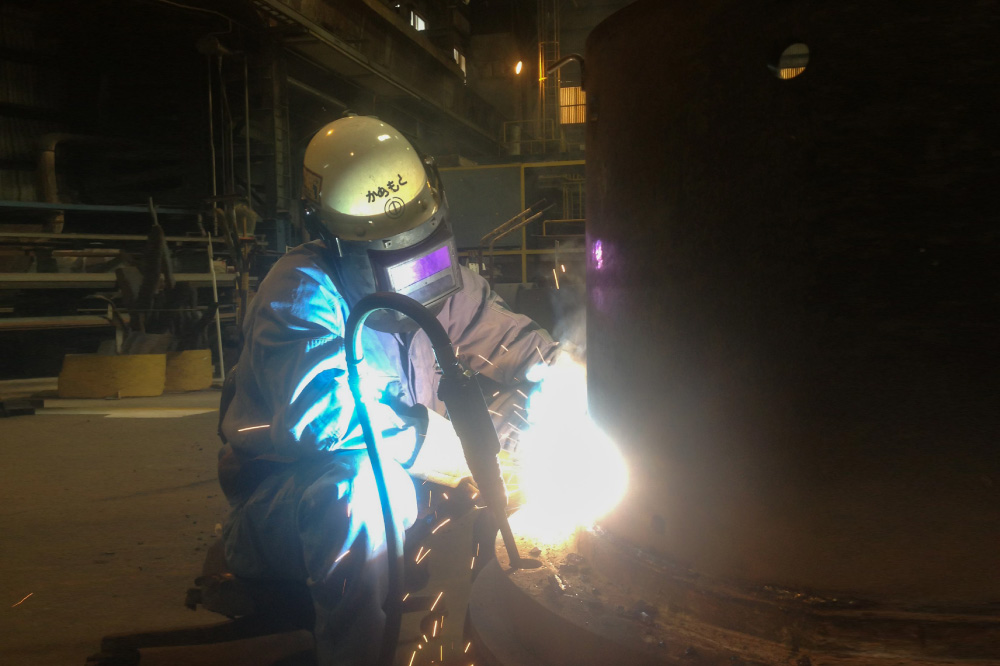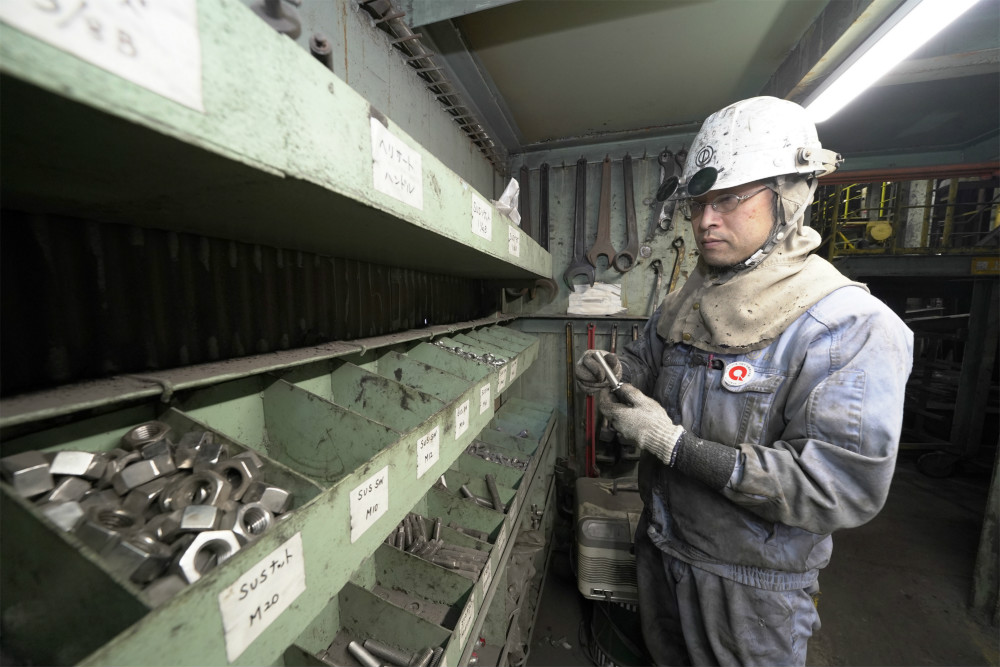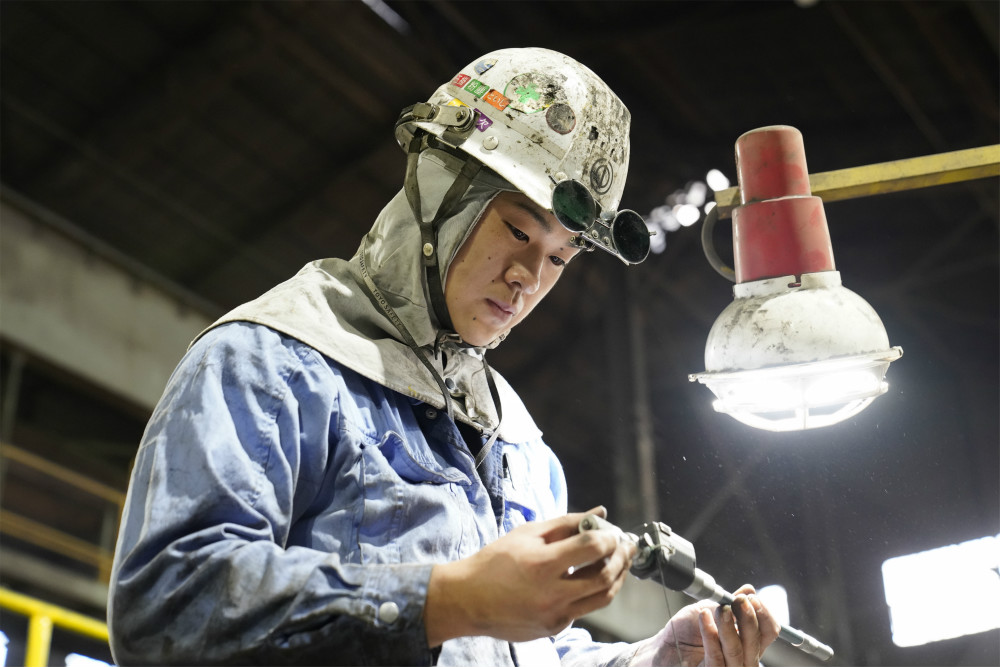 Business Execution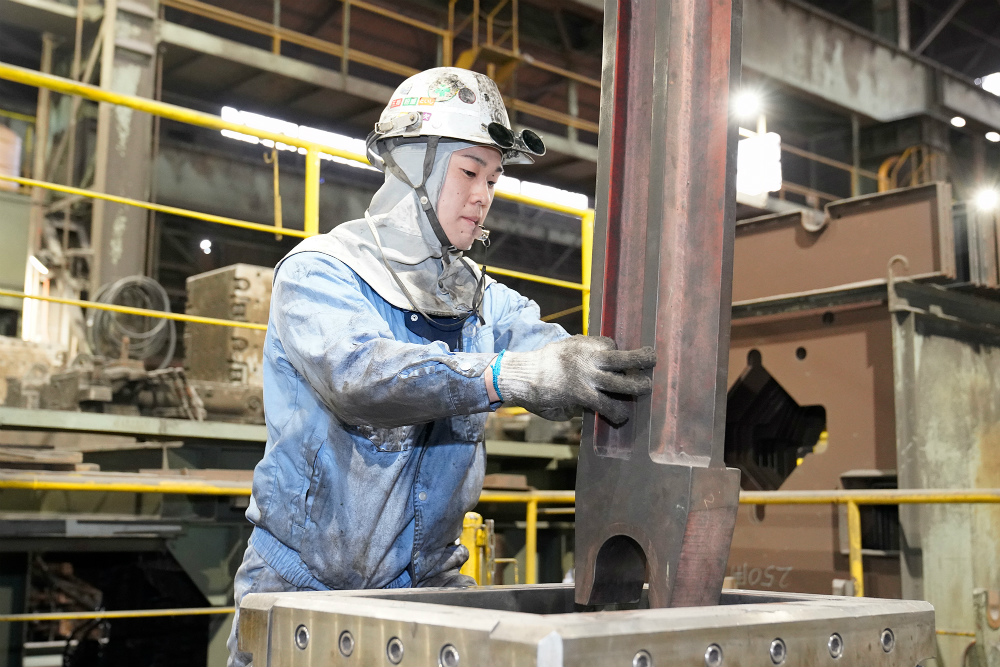 Measurement Jig Installation
We install measuring jigs for the periodic maintenance and servicing of casting equipment.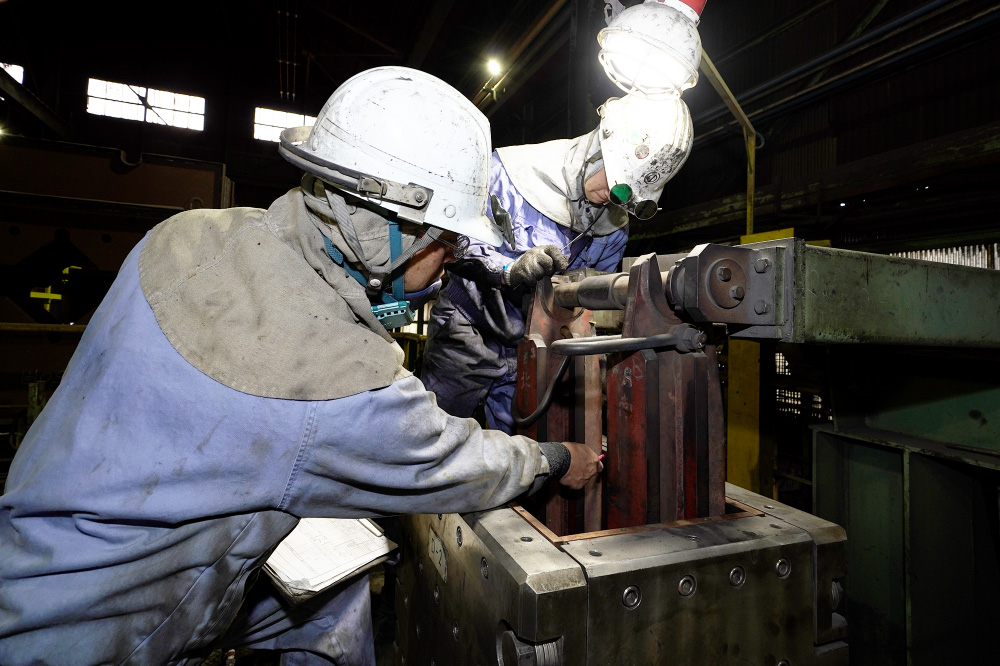 Internal Measurement of Equipment
We check that each specified value is within a tolerance of ±0.2 mm after maintenance work.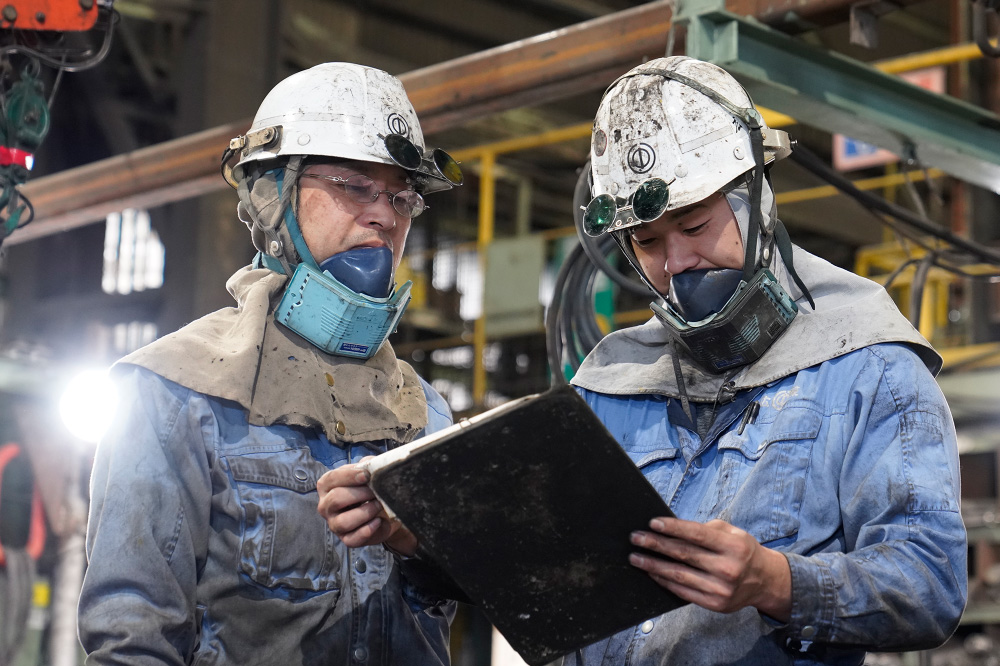 Validation Checks
We continue maintenance work until all specified values are within a tolerance of ±0.2 mm.
Main Customers
NIPPON STEEL CORPORATION
Sanyo Special Steel Co., Ltd.
Godo Steel, Ltd.
NAKAYAMA STEEL WORKS, LTD.
OSAKA STEEL CO., LTD.
KISHIWADA STEEL CO., LTD.
Kurimoto, Ltd.