Features
Installation Technologies and Furnace Construction Skills Accumulated since Our Founding
We offer leading installation technologies and furnace construction skills in the area of firebrick installation, a core technology in industrial furnaces.
Satisfying Customer Needs by Accommodating a Diverse Array of Materials
Our capabilities include brick installation for facilities such as blast furnaces, air-heating furnaces, coke ovens, and glass furnaces as well as wet spray-on installation and paper-lining installation inside furnaces.
Training Highly Skilled Furnace Construction Technicians
Our technicians pass down and continue to advance furnace construction techniques. Our top priority is to train such technicians, who form the basis of our business.
Refractory Construction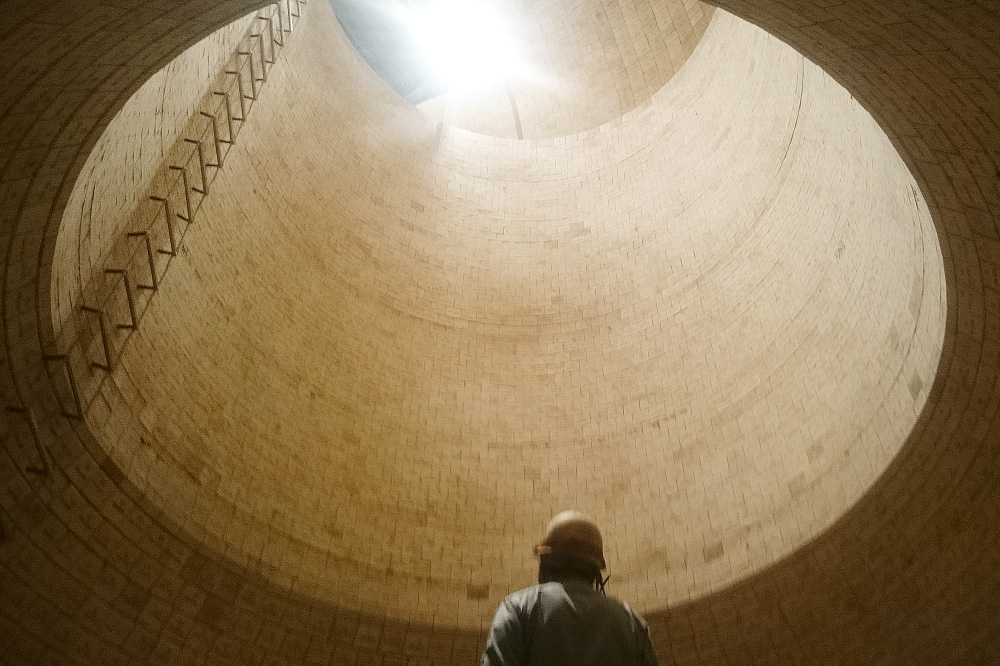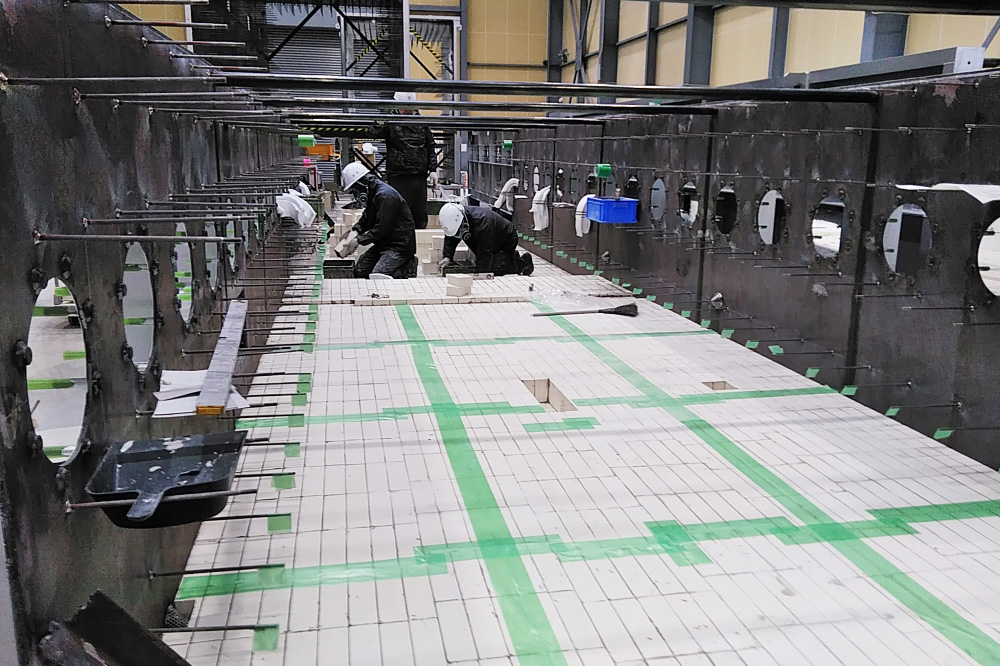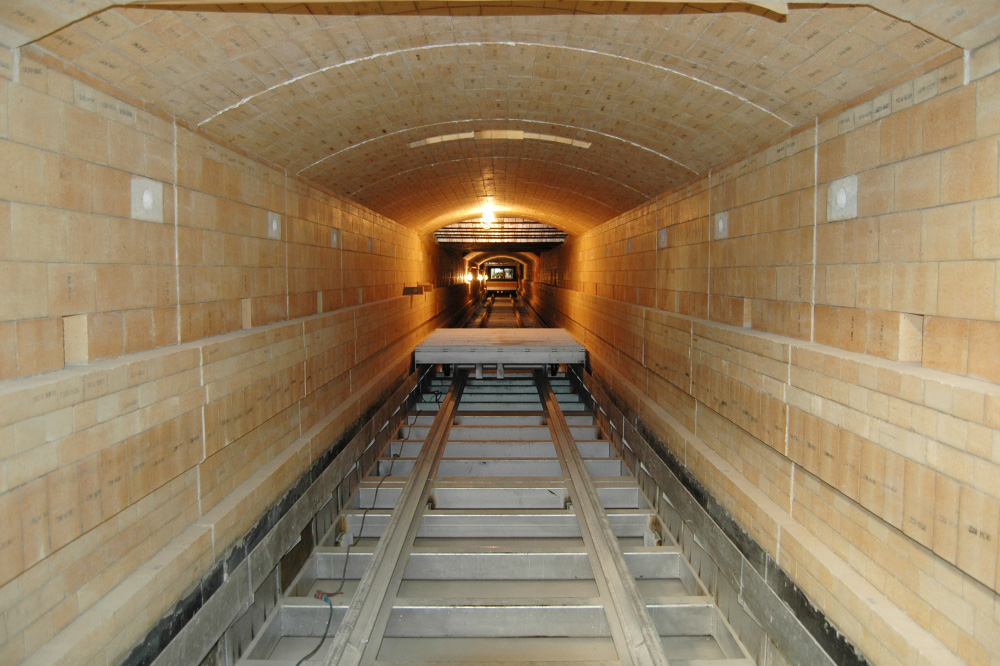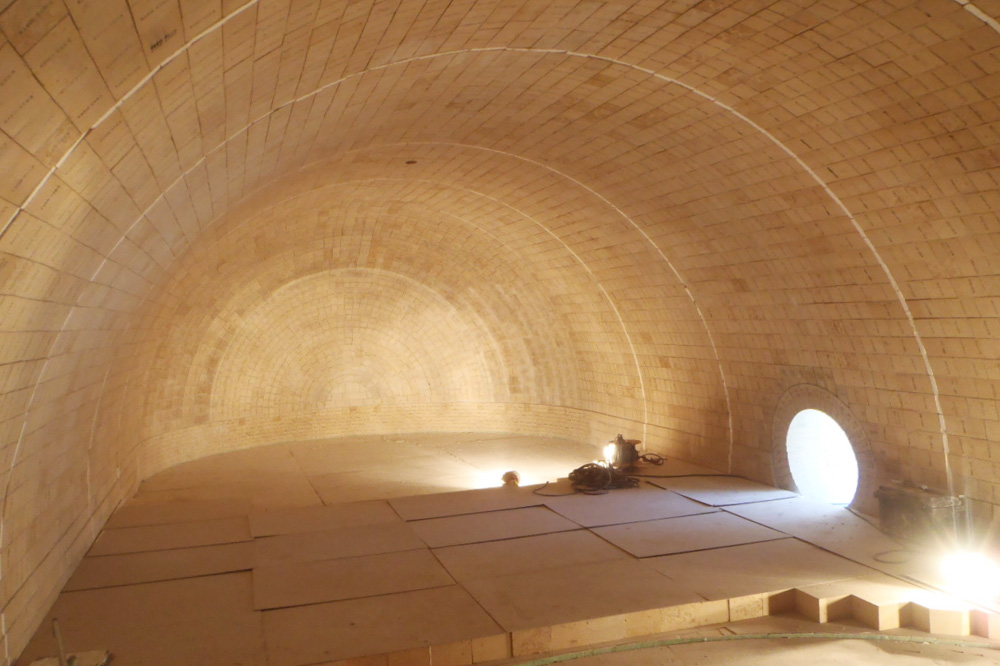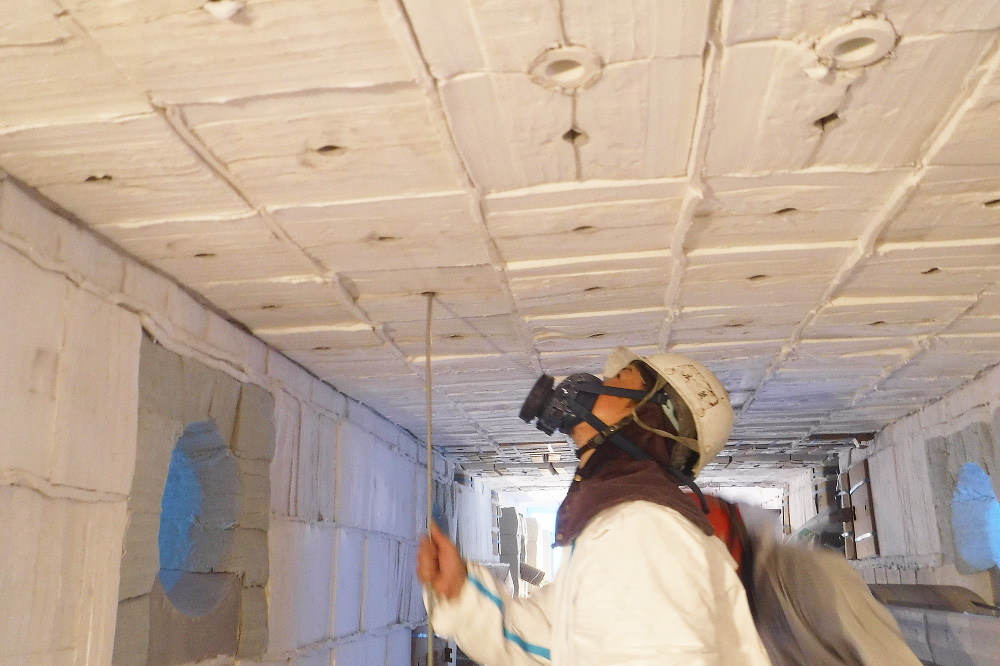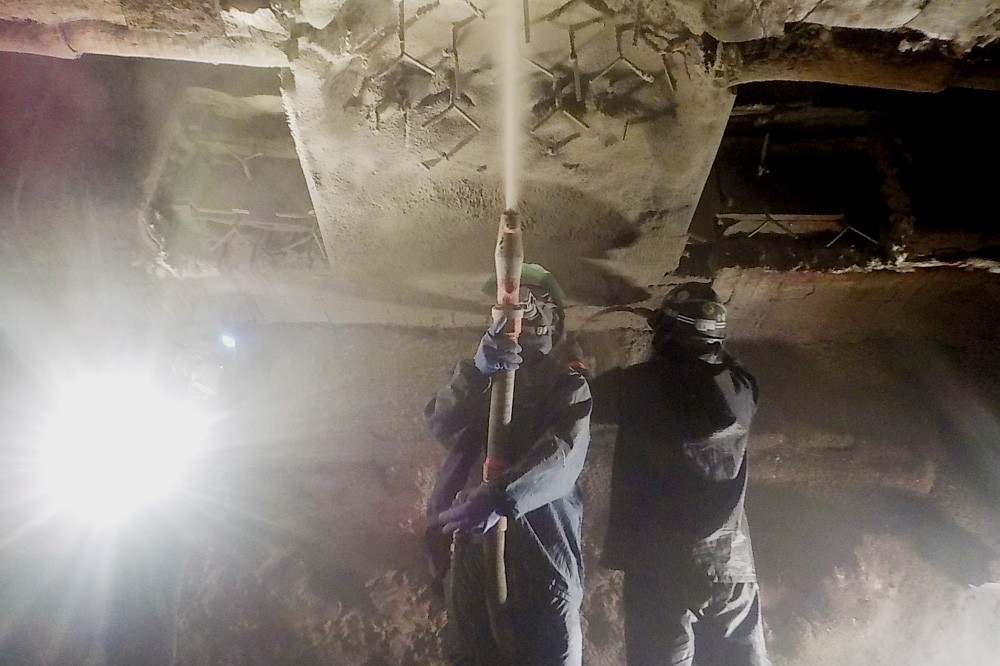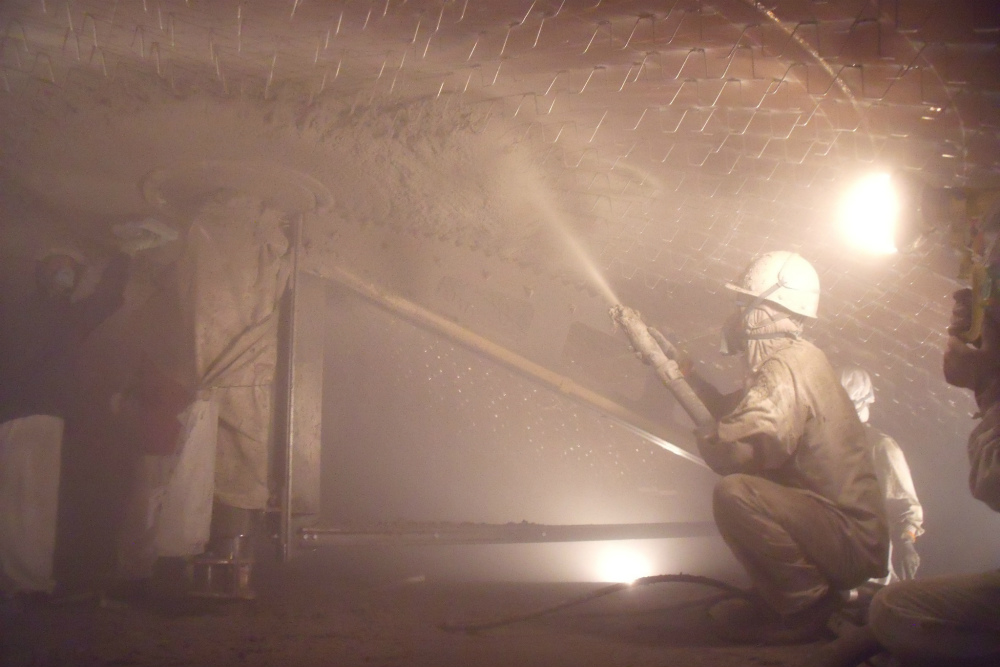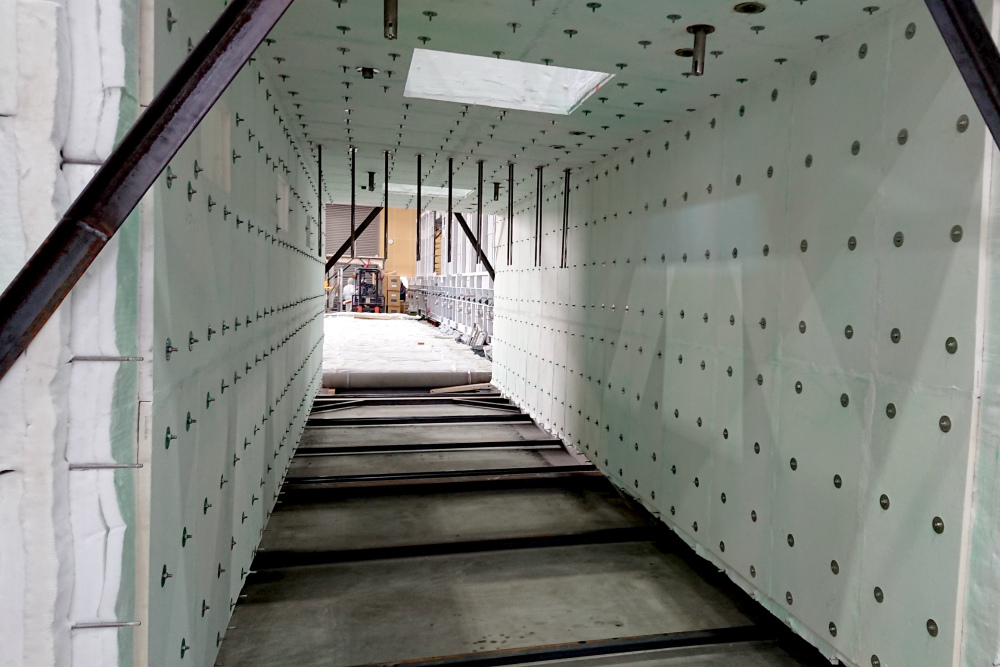 Business Execution
Heat Treat Furnace Construction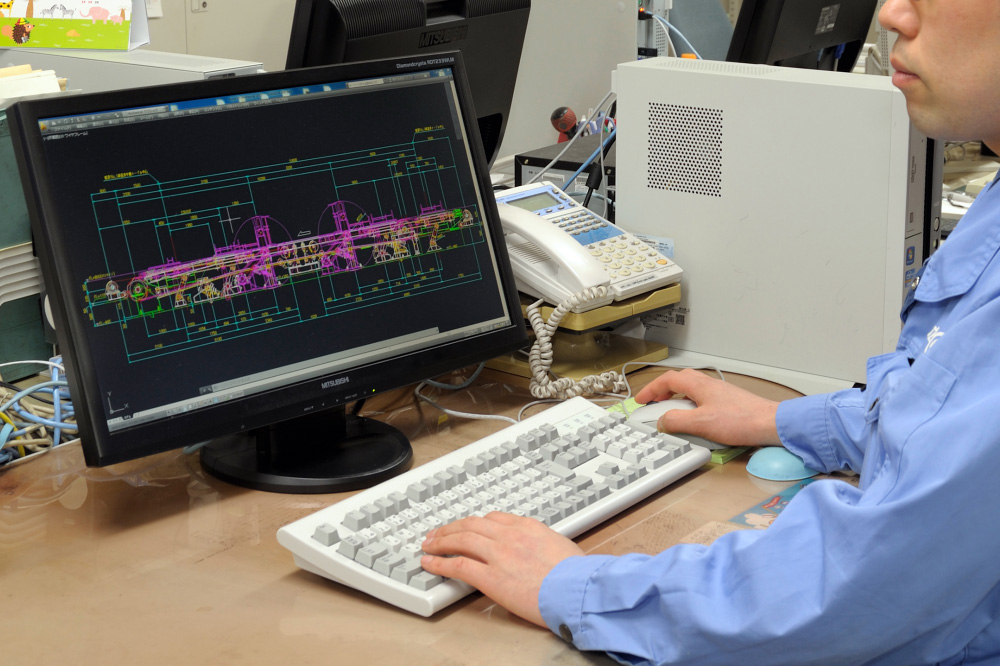 Design of Refractory Materials for Heat Treat Furnace
Since our founding, we've developed extensive expertise and accumulated some of Japan's leading technologies.
Work Meeting
Work meetings serve to articulate work tasks and roles and to ensure quality control.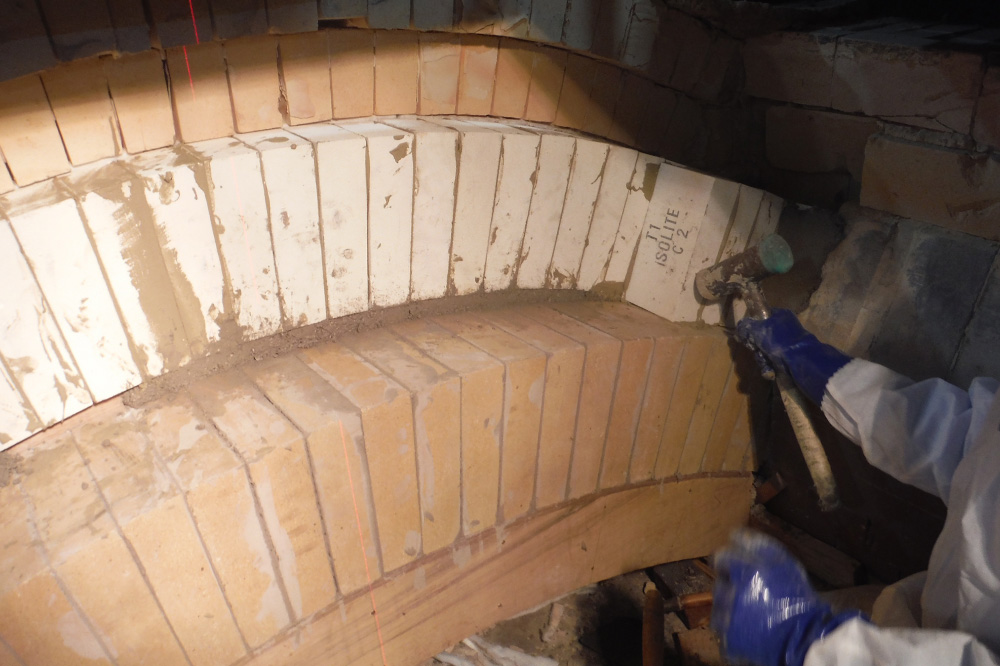 Brick-Laying Work
Craftsman skill and standardization designed to streamline work come together in brick-laying.
Main Customers
NIPPON STEEL CORPORATION
Sanyo Special Steel Co., Ltd.
Godo Steel, Ltd.
Yamato Steel Co., Ltd.
OSAKA STEEL CO., LTD.
SHINKANSAI STEEL CORPORATION
Toho Titanium Co., Ltd.
Nippon Denko Co., Ltd.
Kansai Coke and Chemicals Company, Limited.
NIPPON STEEL ENGINEERING CO., LTD.
Chugai Ro Co., Ltd.
Sumitomo Heavy Industries, Ltd.
YOTAI REFRACTORIES CO., LTD.
KROSAKI HARIMA CORPORATION
SHINAGAWA REFRACTORIES CO., LTD.