Features
HIROCHIKU offers a wide range of services including technical services that propose the best solutions for your needs, maintenance services that deliver assurance, and sample testing services to help you appreciate our product performance.
HIROCHIKU's contract service undertakes the customers' heat-treatment process.
Technical Services
Consultation for Heat Treatment Technology
We propose the best solutions for your requirements, based on our experience of over 50 years. Our sales staff has the technical knowledge to provide consultations for your specific needs.
Seminars
We provide seminars on themes such as heat treatment basics, heat treatment properties of materials, tips on using our products and our product performance.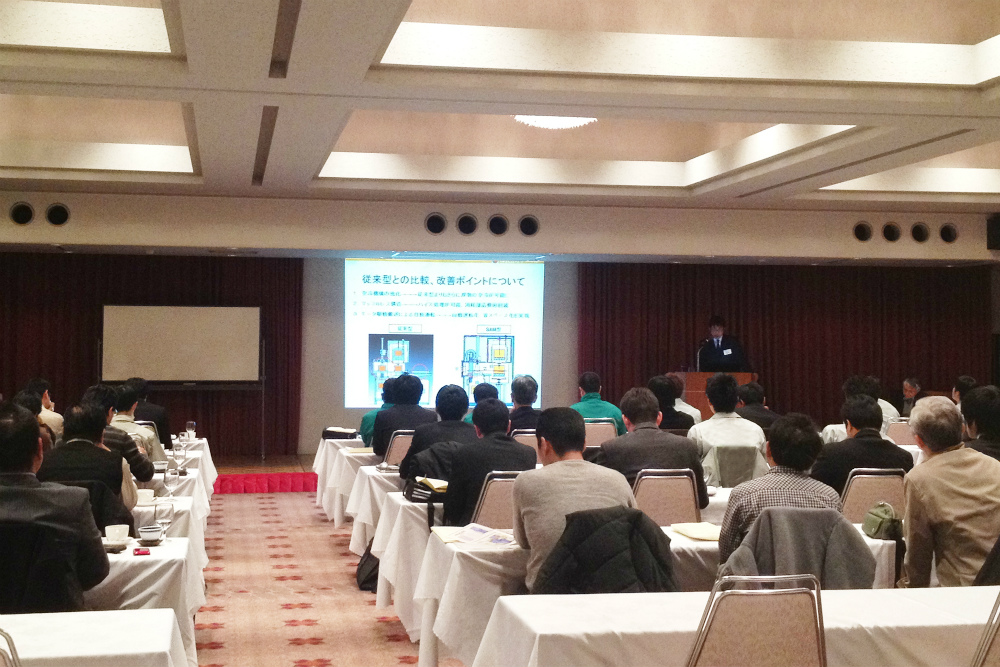 The seminar highlighted actual heat treatment applications showing data on quenching of high-speed and die steel using the new SAM type multi-purpose heat treatment equipment. The event attracted great interest from the 200 attendees. These seminars have a good reputation.
Simulation (structual and flow analyses)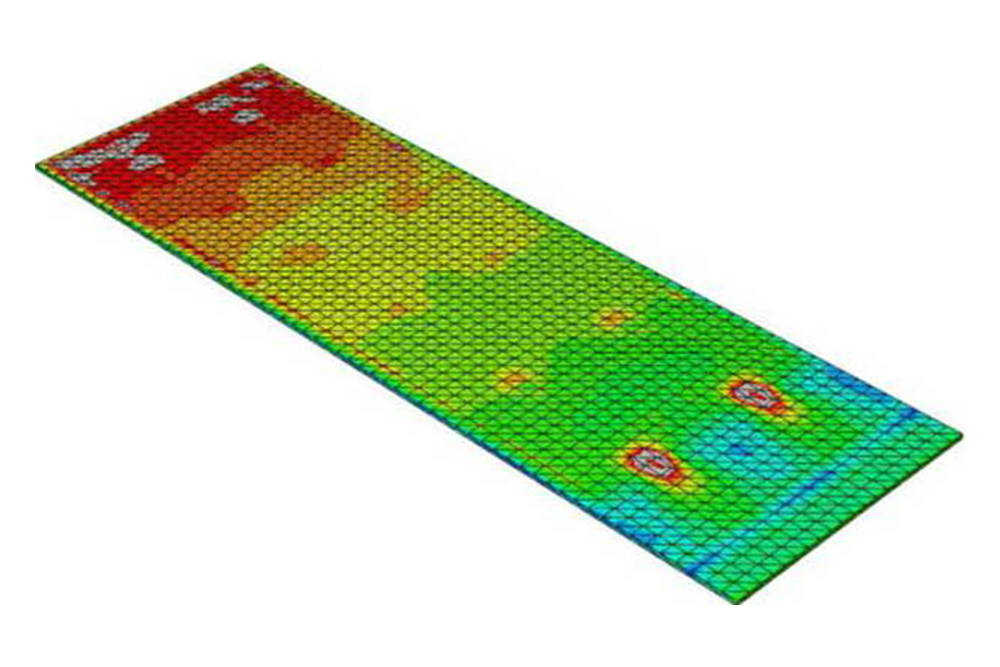 HIROCHIKU adapts the results of the behavior of natural temperature materials in a wide variety exported to a simulated heat environment to the designing of furnace structure thickness and reinforcement methods and the troubleshooting of furnaces.
Maintenance Service
This photo shows our maintenance team working on furnace inspection and repair. Our team provides periodic maintenance for more than 6,000 furnaces around the world, as well as emergency maintenance services to address unexpected problems.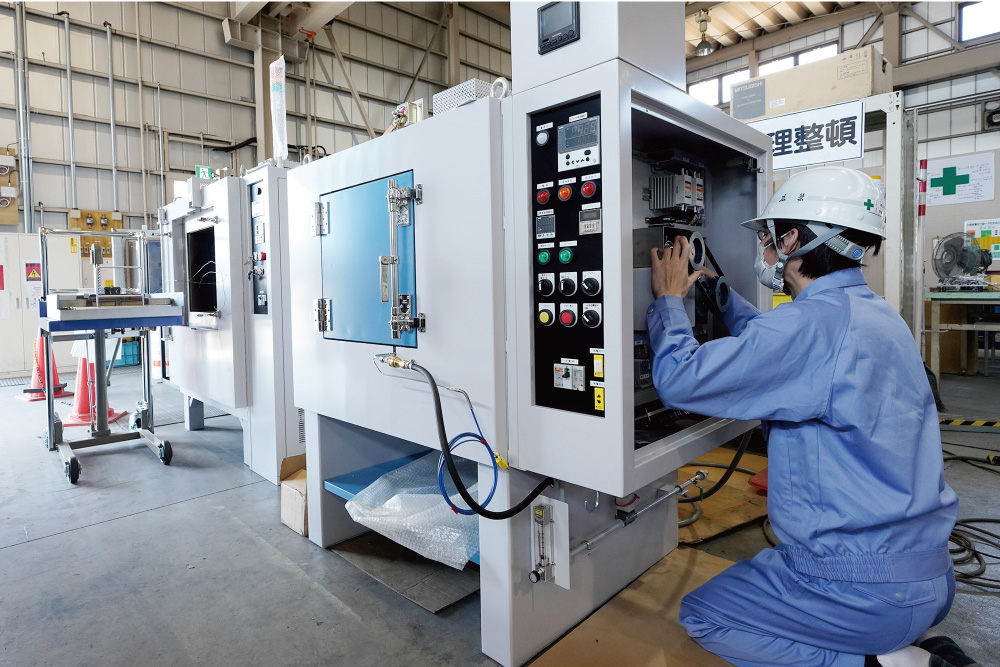 Quick Responce
Our maintenance team quickly responds to customer problems. To enhance customer convenience, our sales staff is also familiar with maintenance techniques.
Inspection, Calibration and Temperature Distribution Measurement
Heat treatment is a special process, so we recommend periodic inspection and calibration to prevent problems. For inspecting temperature distribution, which is critical to ensure high quality, measurement can be performed under conditions including empty furnaces, implementation, work temperatures and batch/continuous method.
A special process is where the product quality specific to the process can only be achieved by precisely implementing the process (i.e., inspection cannot determine the quality) and defects can only be found later on (when the product is used).
Surface temperature measurement using thermography is also possible.
For inquiries about measurement/inspection services
Contact Us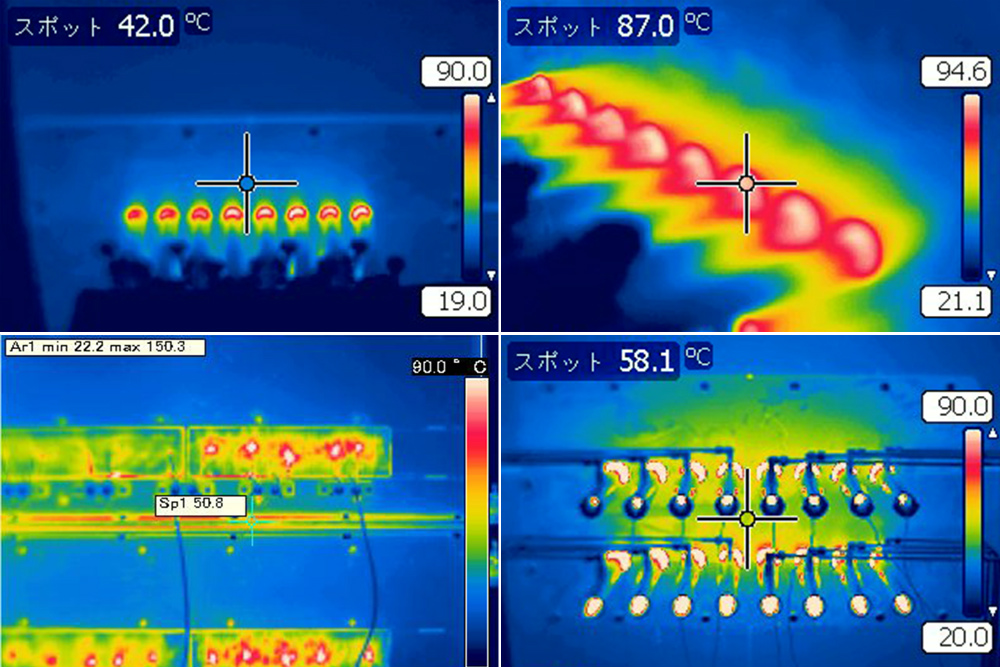 Sample Testing
We provide sample testing services for customers who wish to thoroughly check our product performance and actual products for yourself.
More than 10 furnace units are always available.
Various types of heat treatment can be tested on various types of furnaces.
You can check the performance of the model (or a similar one) that you are considering.
Few manufacturers make more than 10 units of test equipment available.
Sample testing services are also available in Vietnam.
Sample tests of hardening (oil/water quenching) and tempering using an atmosphere furnace can be conducted at our affiliate plant near Hanoi. (Materials applicable to Japanese standards: SK, SKS, SCM, SUJ, S--C, SKD, SKH, etc.)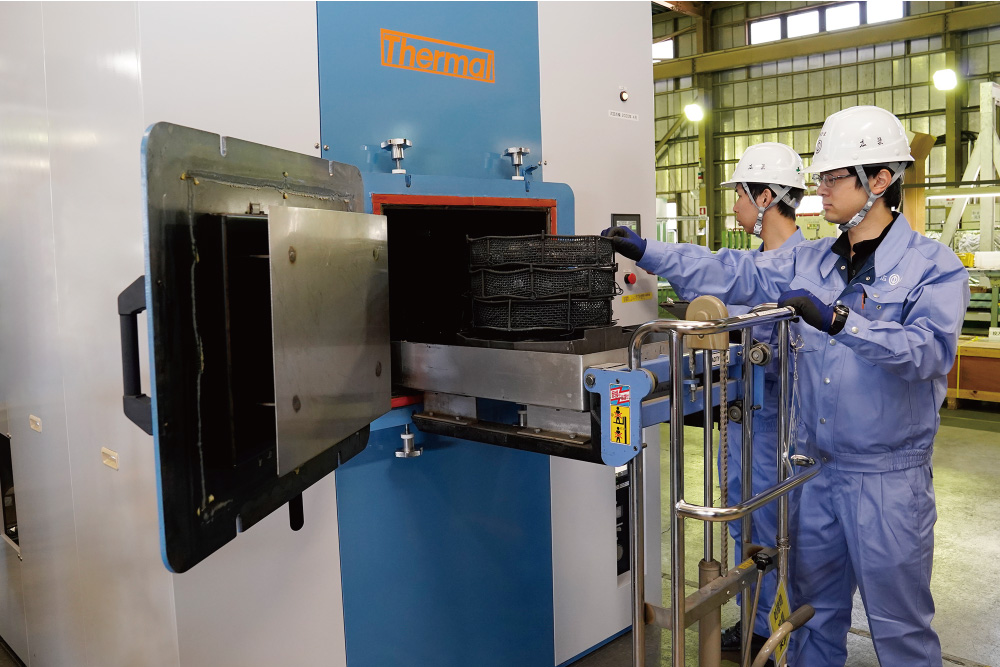 Lineup of Test Equipment (partial)
Type
Features
High-temperature quenching furnace for oil-cooled and air-cooled steel

Supports up to high-speed steel
Fully automated
Nitrogen atmosphere

Hydrogen atmosphere continuous furnace

Bright annealing
Furnace brazing
For stainless steel

Fully automated cyclic tempering furnace

Air flow type
High-temperature tempering supported
Provided with cooling mechanism

Shaker hearth furnace

For fine parts
Low distortion
Shaking conveyance of works

Carburizing and quenching furnace

Heat-resistant steel muffle/li>
Provided with CP calculation function
Compact

Non-oxidation quenching furnace with oil bath

Heat-resistant steel muffle
Energy saving
Nitrogen atmosphere

Medium-temperature drying furnace

Large size
For plastic and electronic parts

Box type heating furnace

Atmosphere heating
Best seller
Easy maintenance
Heat Treatment Contract Processing Service
With HIROCHIKU's Thermal-brand heat treatment system at its Nasu Plant (in Tochigi Prefecture), HIROCHIKU performs heat treatment processing at customers' requests. HIROCHIKU derives optimal heat treatment conditions according to customers' requests and performs high-quality heat treatment. Please feel free to contact us.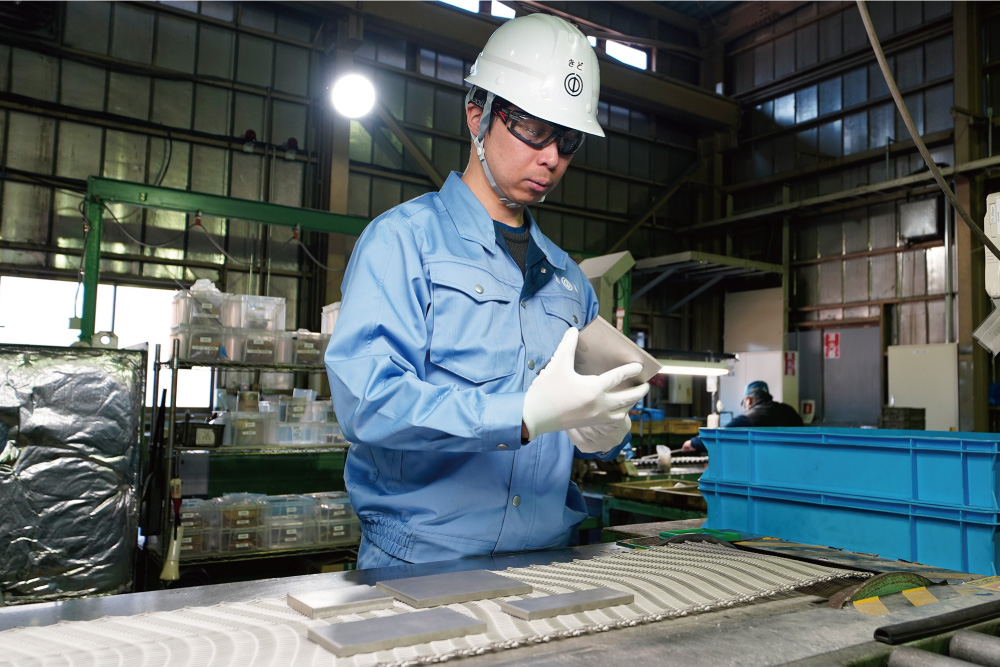 Available and Acceptable Heat Treatment Processing Items
Annealing
Solution treatment
Quenching
Brazing
Click here for details on HIROCHIKU's heat treatment processing service.
Details