Features
Compatible with cutting-edge specifications
Unique products that no competitor in the world can hold a candle to. Reliable support for customers' engineering stages, ranging from research in new materials to mass production.
Compatible with high specifications
Supporting low to high temperatures (100°C to 2400°C). Responding to customers' desired environments, ranging from high-vacuum environments to pressurized environments, inert gas atmospheres (such as argon or helium), and reducing atmospheres.
Fitting for Production Lines
Offering tabletop products to large-scale products for production sites, including batch-type and continuous-type furnaces. Also supports the robotic loading and unloading of processed objects.
F
Continuous Furnace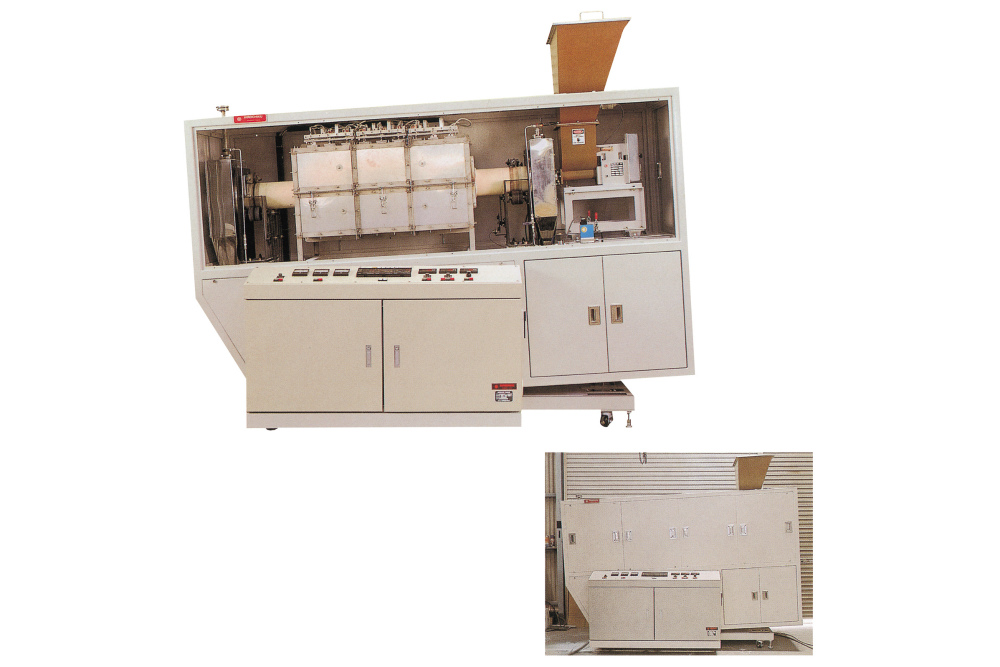 Rotary Tube Furnace (RTF)
Max. operating temperature: 1,600℃
A continuous furnace that is optimal for the heat treatment of powder, used to save heat treatment time, and ideal for the pilot and full-fledged production of various powders.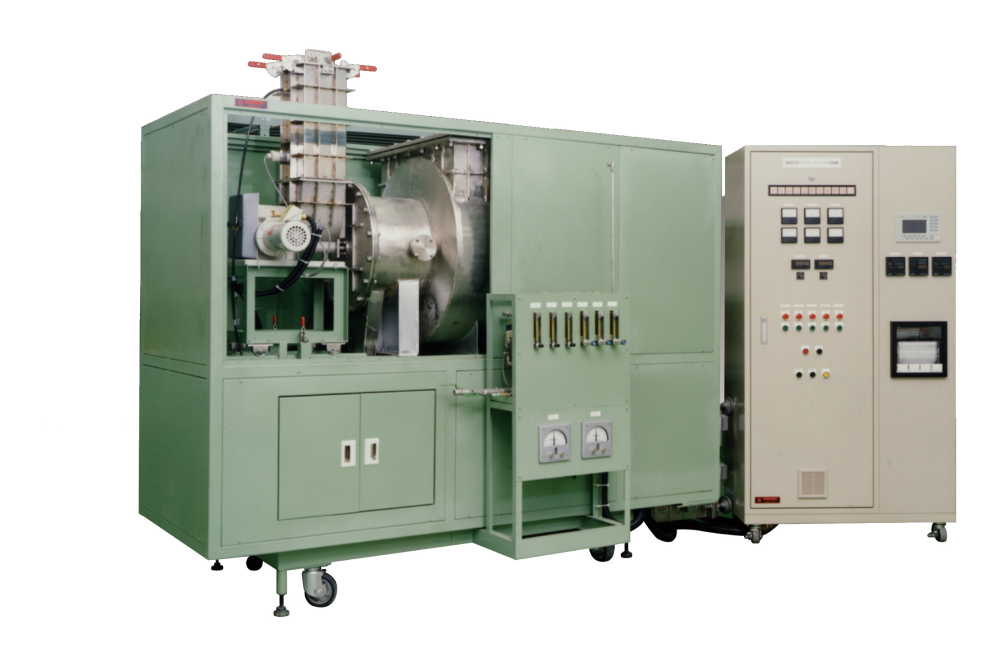 Atmosphere Rotary Tube Furnace
(A-RTF)
Max. operating temperature: 1,600℃
Making it possible to heat process various types of powders uniformly and continuously in H2 and N2 gas atmospheres.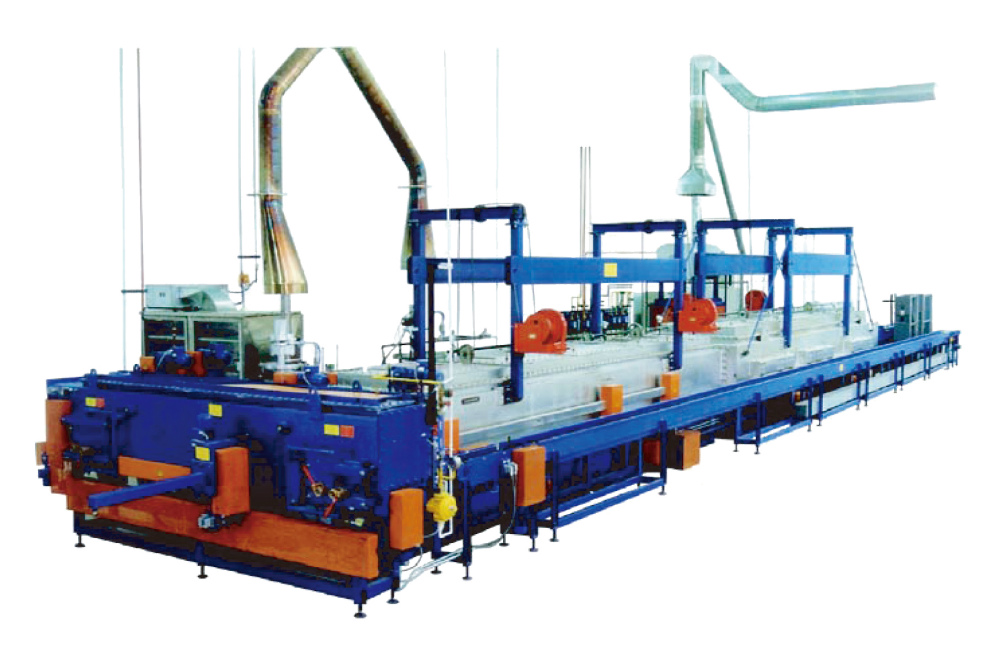 Walking Beam Furnace (WBF)
A walking beam furnace of the electric heating type, with technology introduced from Klemmer (Germany), boasting abundant delivery records all over the world.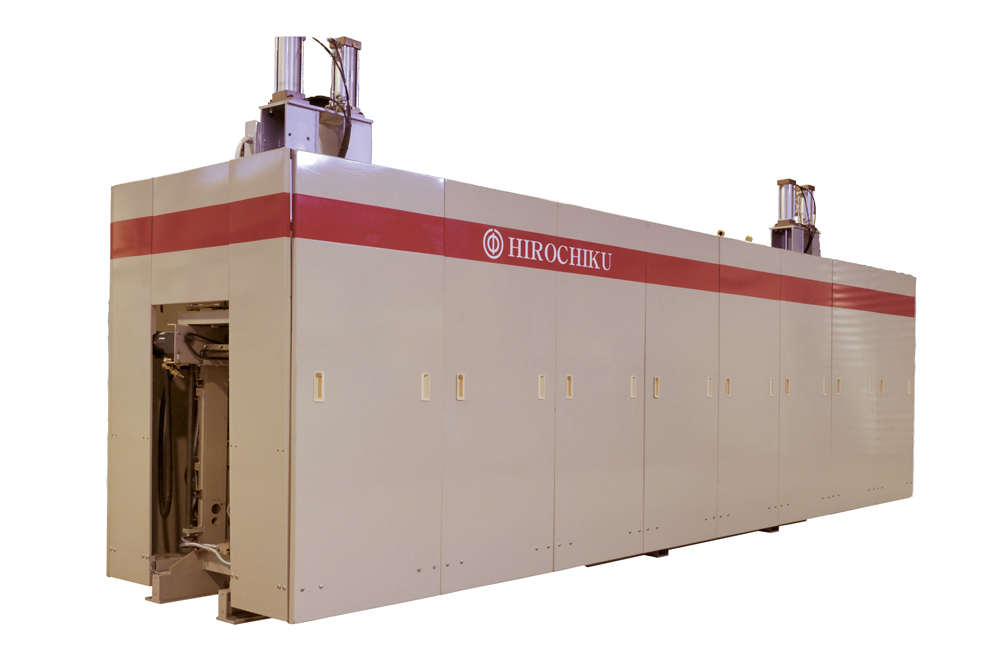 Roller Hearth Furnace (RHF)
Consisting of an inlet replacement, followed by heating, slow cooling, and cooling chambers, outlet replacement chamber, and return table, making firing possible in high-temperature atmospheres.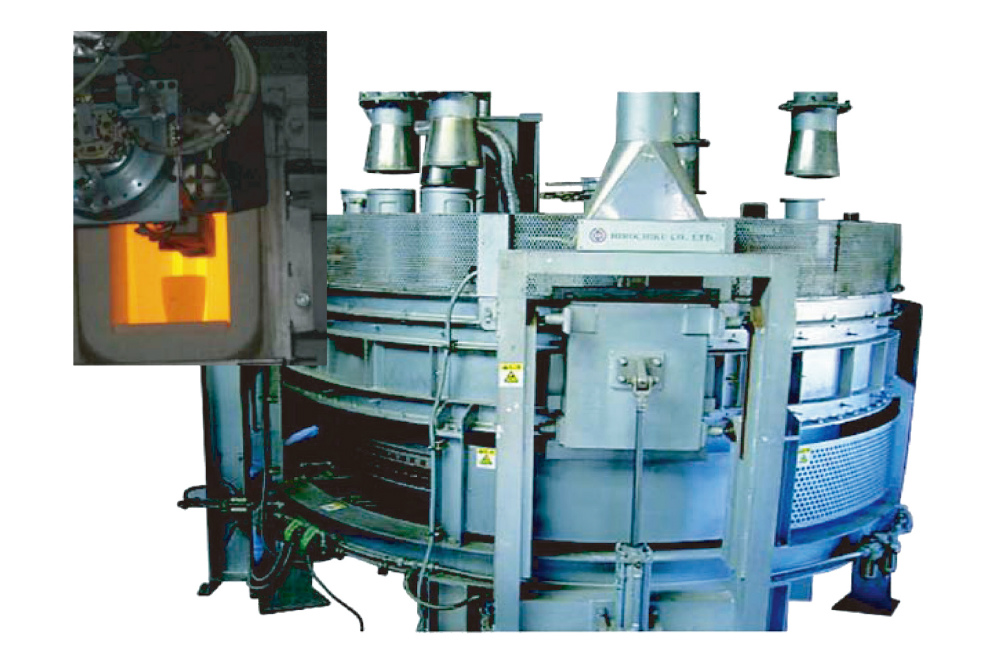 Rotary Hearth Furnace (RF)
A continuous furnace of the rotary hearth type, incorporating an industrial robot, achieving environmental, labor-saving, and accuracy improvements in melting work for Dray analysis.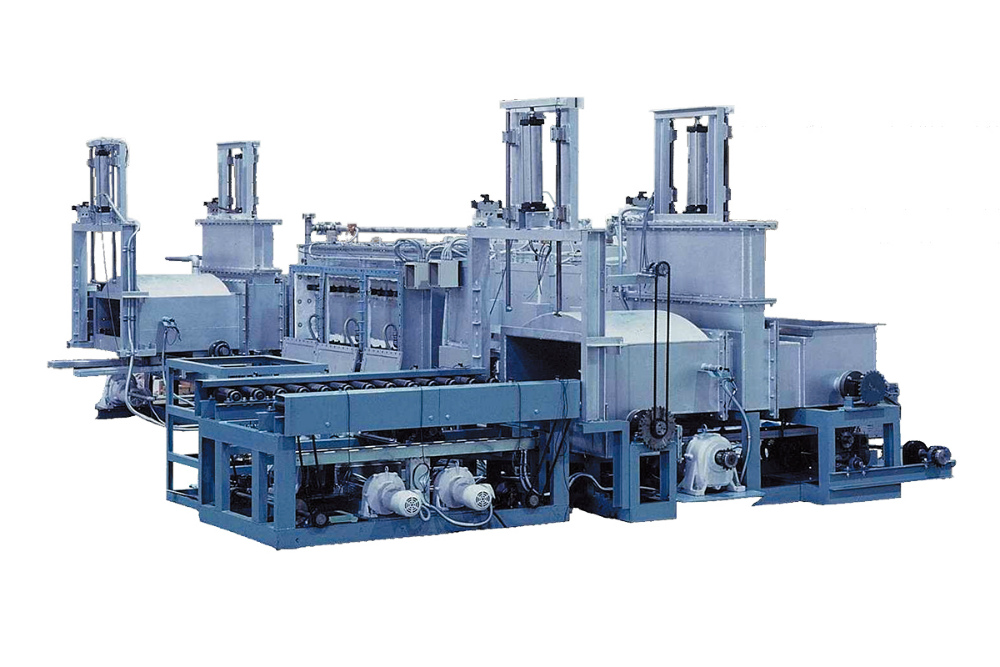 Pusher Furnace (PF)
A pusher-type continuous furnace with tray batch automatic transfer suitable for unmanned continuous binder removal and sintering applications.
Business Execution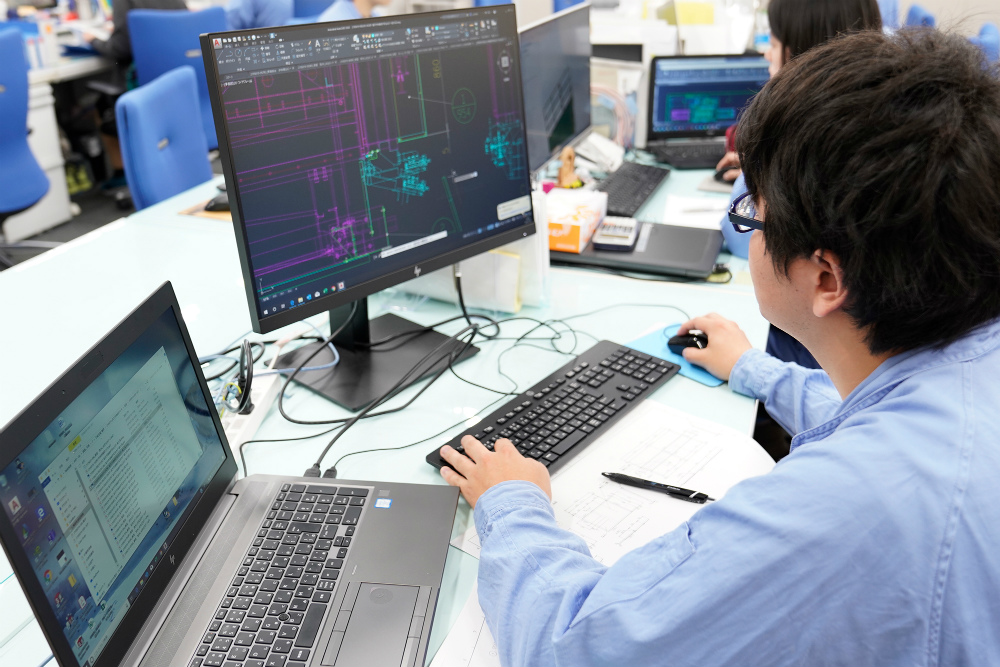 Equipment Design
All our products are designed in-house, allowing for ease of detailed specification changes.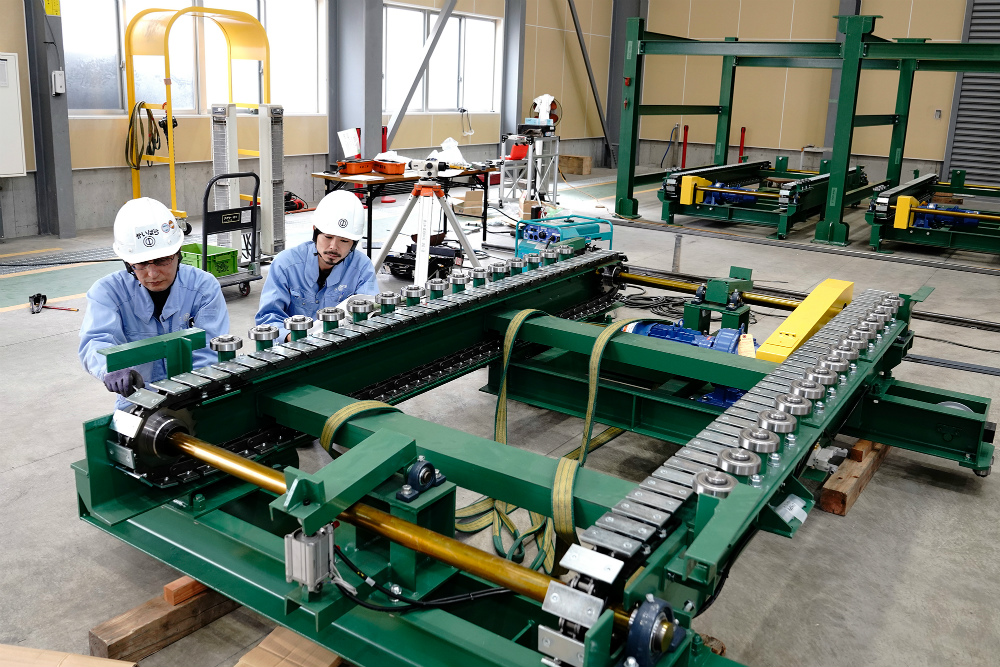 Transfer Device Adjustments
We make adjustment to suit customers' production lines.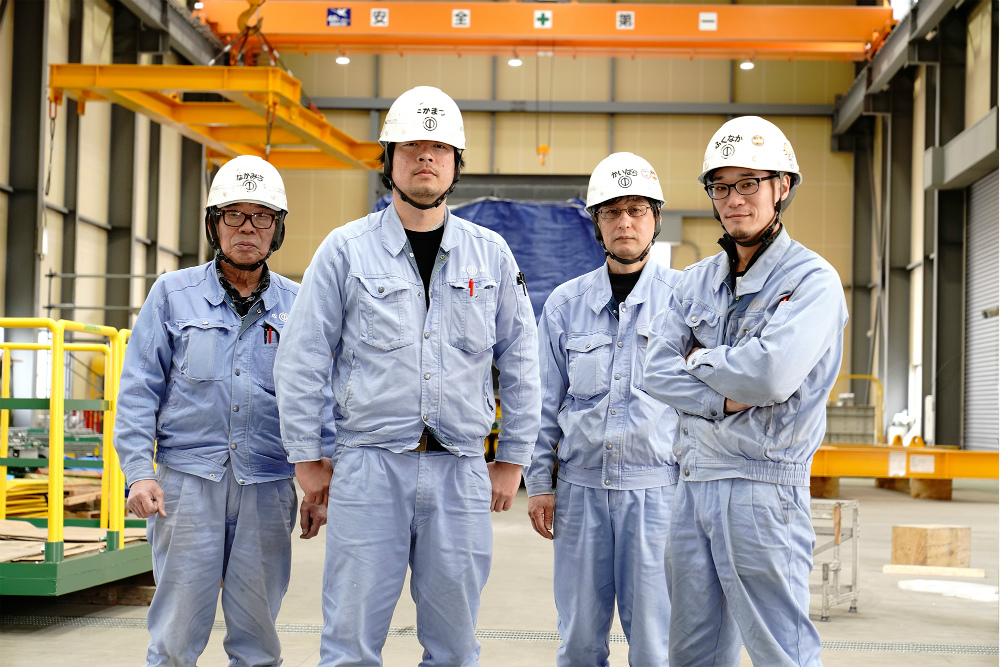 Team
We can change the team structure depending on the needs of the project and complete the task quickly and flexibly.